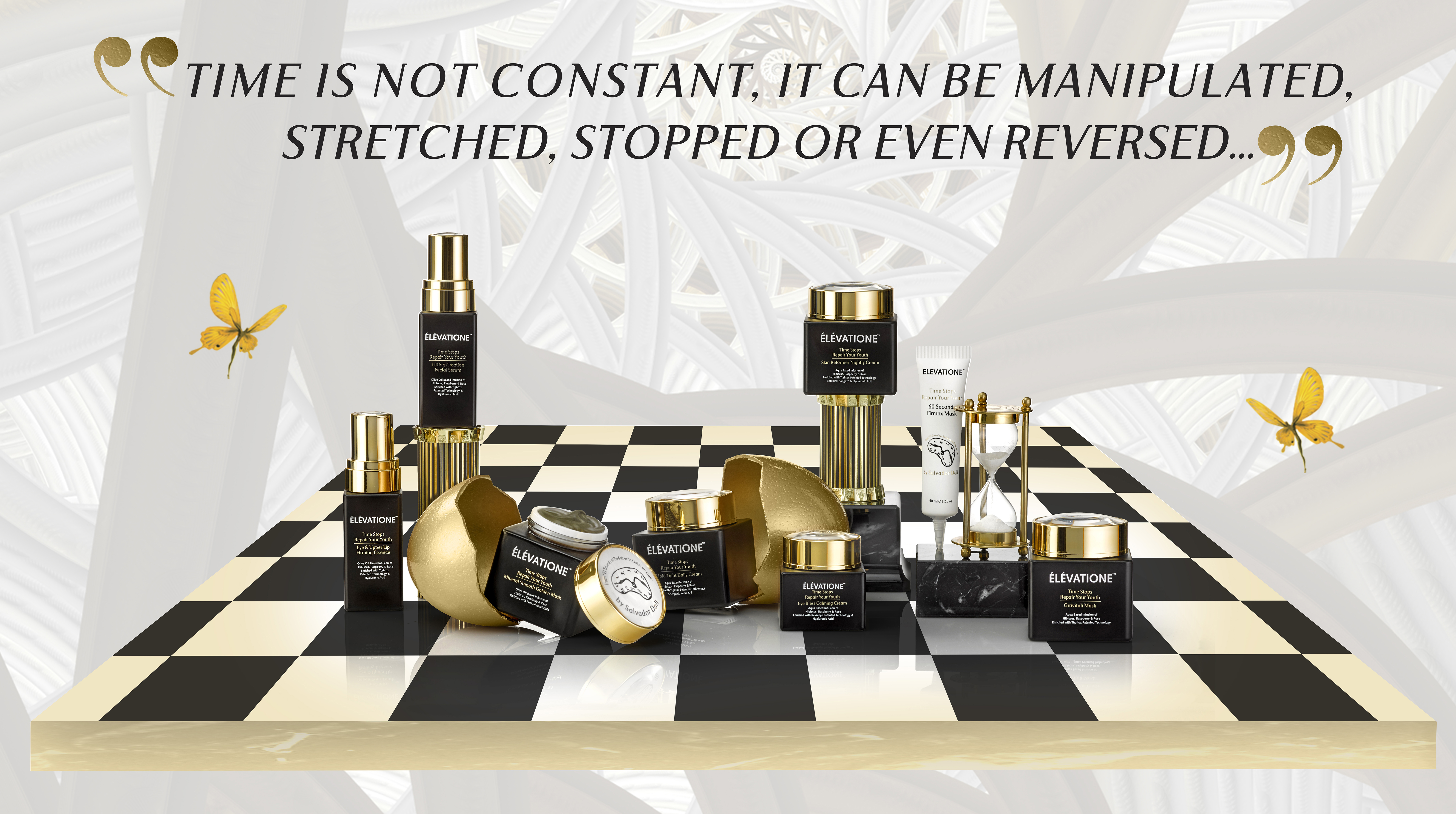 The National Film Awards that will take place on the 28th of March 2018 will celebrate the achievements of established independents from film makers, actors, actresses, casting directors and production companies to the crew who make up the motion picture industry. Recognizing every individual within the industry not just the stars.
The National Film Awards is the only motion picture award show that provides the public with the opportunity to nominate and vote for all categories. This year a record number of 2.4 million fans took part in the voting, suggesting the awards growing interest from its loyal following.
The luxury skincare and cosmetics company ÉLÉVATIONE will be the official sponsor for the 'Best Actress' category at the National Film Awards 2018. founded in 2014, ÉLÉVATIONE is a contemporary skin care brand inspired by the Salvador Dali's iconic surrealist piece "The Persistence of Memory" where melting watches convey the art of manipulating time. In the same vein, the ÉLÉVATIONE brand ethos disregards the rules of aging in a bid to visibly slow the hands of time.
ÉLÉVATIONE™ skin care caters to mature women through their Preserve Series and through the Repair Series with a specialist range of cleansers, masks, serums and moisturizers dedicated to each Series. The brands innovative formulas contain natural handmade infusions made from plant extracts suspended in fresh water or olive oil. Allowed to infuse for three days, this process creates a rich and unique mineral and vitamin rich base composition in which to hold three exclusive patented technologies; Aqualuxe, Tightox Complex and Revivieye.
Make up bag essentials including the Perfect Canvas Liquid Foundation which has a built-in primer that blurs pores, minimizes fine lines, brightens and rejuvenates the skin using ProdiziaTM a solution that also visibly reduces the appearance of fatigue. The Magnetiful Mask is enriched with ingredients of exceptional quality including 24K gold, Calendula Oil that rehydrates and revitalizes sun damaged or aged skin, Borage Seed Oil which softens and nourishes the skin, with a high concentration of gamma-linolenic acid and Collagen to enhance skin elasticity.
Within just three years, ÉLÉVATIONE has grown into a global brand now with twelve boutiques located in Hong Kong, Singapore, Macau, the Philippines and America. "At ÉLÉVATIONE we are passionate about beauty, art and wellbeing. We are driven by creativity and are inspired  by Dali's famous notion that "time is not constant, it can be manipulated, stretched, reversed and even stopped". They believe in being original and never a copy. This is what makes their brand unique to competitors and the reason behind the high standards of their innovative products.
The Brook Street boutique exhibits artwork by Salvador Dali, from his famous piece "El Triomf I el Rodoli de la Gala I en Dali.' providing an indulgent and creative cocoon where clients are invited to relax, enjoy a personally tailored treatment and immersive themselves in the ÉLÉVATIONE experience where, for a few precious moments- time stops.
For more information about Élévatione, go to: www.elevatione.com