The champion slept well for 1 month as he savored the big victory, the biggest he's had so far. Then, in late March, he went back to work. Training. Conditioning. Now it's early summer, a quiet Wednesday morning on a high school football field in San Diego. Six NFL quarterbacks are here to run the drills, pound the timing routes, and engage in endless, endless competition with one another.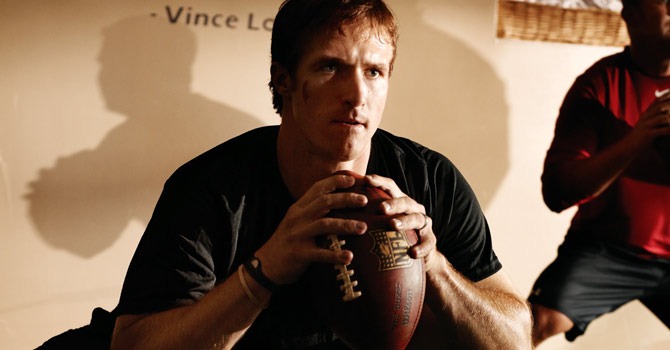 One of these guys won the Super Bowl last year. All of them want to win it this year. That's why the offseason trainer of these men has recruited a bunch of college and high school wideouts, live targets for the quarterbacks' sweaty arms.
"The ball's gonna be there, the ball's gonna be there!" Drew Brees screams, and the ball's in some poor kid's face faster than acne, and then dropped.