Introducing Zaina Berri an amazing singer/songwriter who has been writing songs since she was 10 years old. It was something that came naturally to her.The 90s baby would write lyrics in her composition notebook decorated with doodles of cats and Britney Spears songs. But her songs were anything but simple. The very first song she ever penned, "Free", was about wanting to break free from her straight-A sister's shadow. When the singer entered her teen years, she needed more than just melodies and lyrics in her head to fully express herself. Since her family could not afford music lessons, she taught herself guitar at 15, and picked up piano shortly after and fast forward to her college years, Zaina found herself studying a majors degree that she was not interested in order to fulfill her family's request to find a "real" career. By that time, Zaina had written over 60 songs she's been yearning to share with the world.  It wasn't until three years ago when she'd find the perfect team to help her music to come to life. Her current team consists of independent producer Jean Kent, who produced the majority of the album, and Mackro who lent his talents on her latest single, a Korean- English ballad, "Stop".Her debut mini album, Nothing Everything, is set for a Spring 2020 release. We caught up with Zaina Berri for an interview to discuss her past, present and everything in between.
What inspired you to get into music?
Nothing really inspired me – music is just a part of who I am, at every stage of my life. I mean, I've been writing songs since I was 10 years old. It's something that comes very naturally to me. The very first song I ever wrote was just lyrics and melody. It was called "Free", and was about wanting to break free from my straight-As sister's shadow. It was a pretty emo song for a ten year old, but it was what I was feeling at the time.
How would you describe your music?
Well, I grew up listening to everything from Arabic music to Etta James, so my influences are very broad. But in general, my music generally falls under the Pop/R&B category.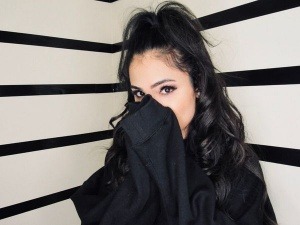 What would you say is your recording and song writing style?
Songwriting is just something that drips out of me, so I don't really pick and choose when to write. If I'm feeling inspired, have a melody or lyric in my head, in my emotions, or need to vent, that's when a song comes out. It decides when to show up on its own.As for recording, it's very meticulous. It takes me the longest to cut vocals and record ad libs/harmonies.If I'm not a hundred percent happy with the take, I do it over and over again until I get it to where I want it to be.
Where would you like to see your music career in 5 years time?
I would love to reach as many people as possible, from all over the world, with my music, and have them connect with my songs, my story, my artistry, and who I am. I want people to make the songs I sing their own, and make them a part of their lives. It'd be an honour, really.
Where can music fans listen your music?
My music can be found on all digital services like iTunes, Spotify, Apple Music, YouTube, etc. My website, www.zainaberri.com includes all of my official links where you can find my music as well.