The National Reality TV Awards today announced a sponsorship deal with Skinny Tinny for the 11th edition of the prestigious awards which is set to take place on the 28th July 2022 at Porchester Hall in London.
Abi Murcott- the founder of Skinny Tinny, she was born and raised in Birmingham in the UK and her main passions in life have always been travelling the world, exploring different cultures and enjoying amazing food and wine. Her love of wine started at a fairly young age, having been influenced by her dad who always had weird and wonderful bottles around the house and was the one who encouraged her to do her WSET qualification after university … in case they started a wine business one day!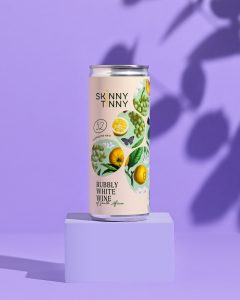 Fast forward 8 years and he was right. An innovation/marketing consultant by day who thrives on creating new experiences for the customer, she felt it was about time to put her work to the test and build her own brand.
She had spoken to several friends who weren't satisfied with their current drinks options in the market. Whether it was finding the wine aisle intimidating and confusing or being frustrated at the lack of nutritional information on labels and their heart skipping a beat when they did realise the calorie count on their daily glass of wine… She just knew something had to change. So she created a brand just for you, the lifestyle drinker.
After years of research and searching for the right partner, they have finally found a family run winery based in South Africa who has brought this vision to life and she could not be more excited to share it with you. They have created a great tasting bubbly white wine in a can that is a little lighter in alcohol (8.5%), lower in calories and residual sugar whilst also being vegan friendly.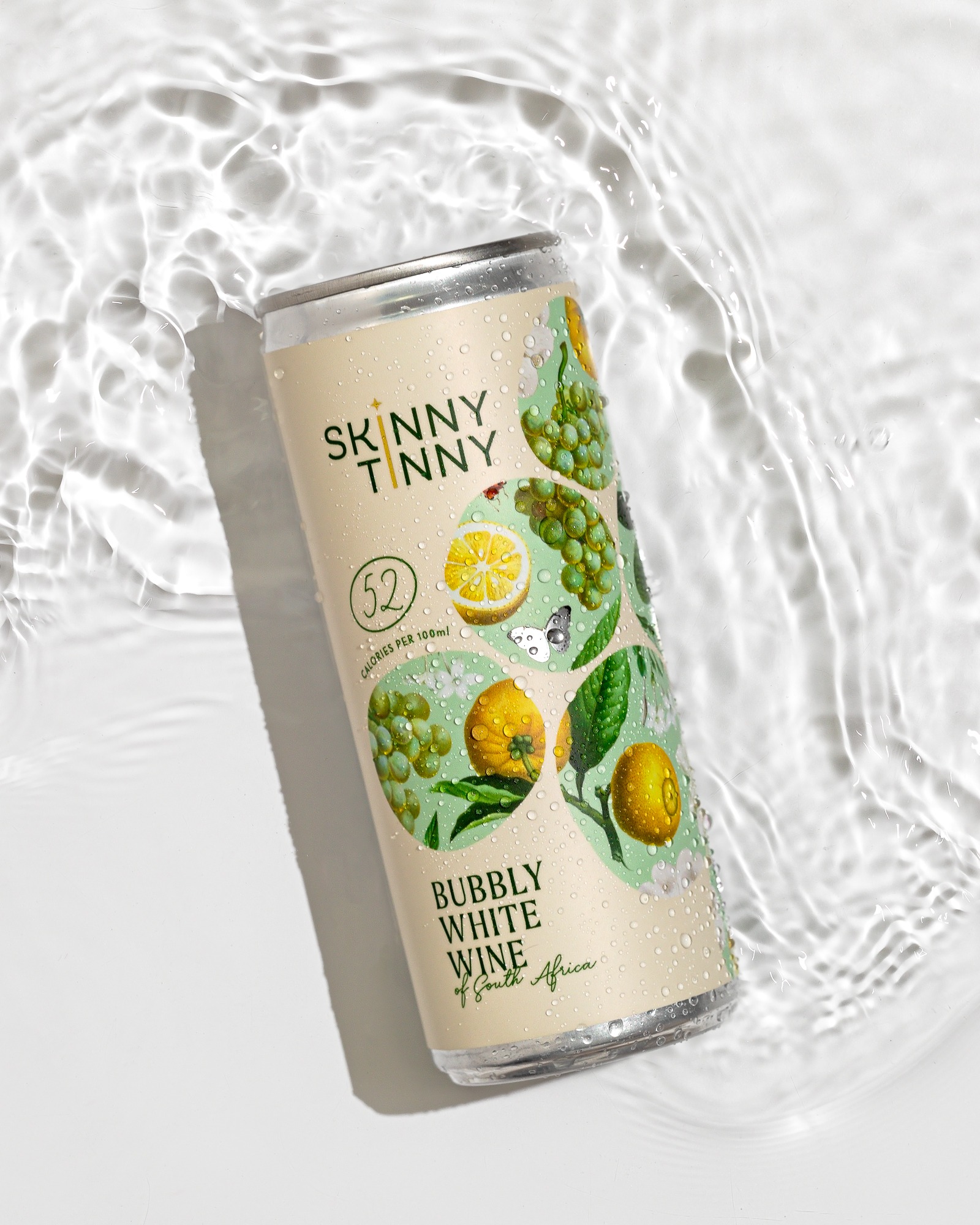 It was important to her to create more than just a brand, she wanted to create something for a community of people who cared about their health, wanted transparency on ingredients, cared about the way their products were made and how you can best dispose of them. As a brand they will commit to base all of their future products centred around these values and they will seek to have a voice in the industry to help drive more transparency on ingredients for the consumer.
Skinny tinny has been created with the customer at the heart of the brand. Our values centre around transparency on ingredients for the customer and sustainability with our 100% recyclable canned format. Our USPs focus around being lower in calories (52 per 100ml), lower alcohol at 8.5% alcohol and vegan friendly. We essentially see ourselves as the skinny latte of the wine world! We are the first of our kind in a can in the U.K. and really hope that we will help in reducing the amount of plastic cups used for single wine servings.
The National Reality Television Awards launched in 2011 and it remains the first and biggest celebration of Reality TV worldwide. In recent years, reality television has surpassed viewership globally going head to head with traditional soaps, films, and other tv programming and coming up top.
For more information on Skinny Tinny, go to: www.skinnytinny.com and check their social media Handles:
Instagram : @drinkskinnytinny