Theresa May is preparing to visit Africa for the first time since becoming prime minister in 2016. Mrs May will fly to South Africa on Tuesday before travelling to Nigeria and Kenya as part of a trade mission aimed at boosting post-Brexit fortunes. The prime minister said the trip would be a "unique opportunity at a unique time for the UK".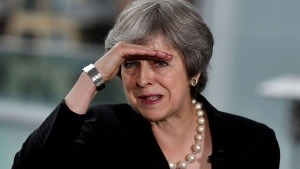 She commented the UK wanted to "deepen and strengthen its global partnerships" as it prepared to leave the EU in 2019.
The Prime Ministerwill be accompanied to the three countries – all of them Commonwealth countries – by a 29-strong business delegation. Let the colonial party commence!