The fifth annual National Film Awards UK, took place last week in London to celebrate all of the past years' achievements in film. The annual award show celebrates the work of established and independent film makers. This year a total of 2.5 million public votes where received and the winners for all categories where announced at the prestigious annual event.
London based restaurant, Rapsa partnered with the National Film Academy, as the official Catering sponsor for the National Film Awards 2019. Rapsa provided guests with a delicious 2 course meal at the star studded event.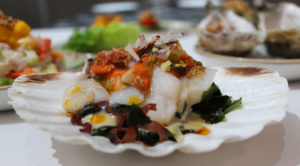 After 6 beautiful years as 100 Hoxton,  Andrew Zilouf and Executive Chef Francis, decided to freshen things up with a new brand Rapsa – "delicious" in Filipino. They have taken all the best bits of their sumptuous Pinoy pop up Kinilaw & Buko, including their delicious homemade ice cream and filipino-style ceviche. Andrew and Francis have kept a couple old 100 Hoxton favourites and then added a whole delicious array of filipino-inspired fusion dishes.
"The ambience is laid-back, the drinks are smooth…and yes, almost all of our dishes are gluten-free but please ask our staff if you have particular dietary requirements"
Executive Chef – Francis Puyat
Originally from Mindoro in the Philippines, Francis "Ace" Puyat came to London with his parents in 1997 and immediately set about taking on the London culinary establishment.
Initially trained in classical French styles of cooking, his first role was as an events chef for the Absolute Taste group and various positions in their restaurant properties. Picked up by Yotam Ottolenghi's NOPI in 2011, Francis has flourished and developed his great love of Eastern spices and Indian, Asian and Middle Eastern cooking. Francis has designed a menu that puts flavour – both complex and bold – at the centre of everything.
Looking to have a party our delicious groups sharing menus work great for groups of 8 or more…
​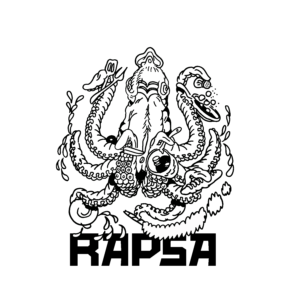 Brunch is served 11-3pm Saturday & Sunday
Happy Hour runs from 5-8pm Daily
Lunch is served daily from 12-3pm
Dinner is served from 5pm daily
To book a table please visit the Rapsa website:  http://rapsa.co.uk
Or call them on 0207 729 1444
They are located at 100 – 104 Hoxton St, London, N1 6SG