Every year on Emmy nomination day, as soon as the list of nominees is released, I peruse the roster and start writing. I don't read any reactions or stories until I've read the full list myself, so what follows are my first-blush reactions to seeing the list for the first time.
As I said in my Emmy prediction piece, every year there are omissions that rankle me, but this year, I have to say, the number of nice surprises was large. So as I sit here, still not having had coffee yet, I find myself unable to be too mad at the Emmys. I'm actually pretty pleased about a few things. Is it Opposite Day? The Emmys are recognizing 'Parks and Recreation' and Louie C.K. in comedy categories and 'Friday Night Lights' in the best drama category — things I hadn't predicted but I'm very happy about — so maybe it is.
Without further ado, here are my Pre-Coffee Emmy Musings (which I may add to later in the day, post-coffee), followed by the Happy Dance List.
• Pinch me. No really, pinch me. 'Friday Night Lights' got nominated by the Emmys for best drama series? That's amazingly terrific! And so very richly deserved.
• Pinch me. No really, pinch me. 'Parks and Recreation' got nominated by the Emmys in the best comedy category? How wonderful! I have no words beyond 'Yay!' Steaks and mustaches for everyone!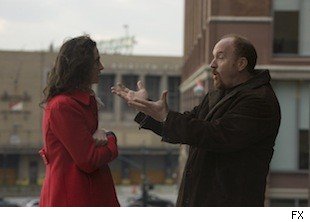 • As the Emmy press release points out, five of the twelve nominees in the best comedy and best drama categories are first-time nominees in those categories. This is the year the Emmys get some fresh blood, apparently. And if that fresh blood consists of programs like 'Game of Thrones' and 'Parks and Recreation,' I'm not going to complain too much if they stick around in those categories for a while.
I needn't have worried about 'Game of Thrones,' which I thought might get somewhat ignored by the Emmy voters given that it has genre/fantasy elements. But the HBO brand carried the day, as did, I would think, the show's genuine quality. Thirteen nominations, including one for Peter Dinklage (which I predicted) is a pretty great showing for a freshman drama, even an HBO production. As you may know, I had issues with Dinklage's fake English accent all season, but I never disputed how talented and charismatic he was in the role of Tyrion. At this stage, I'm at least used to the accent issue and I think some of Dinklage's scenes later in the season were outstanding.
• Speaking of somewhat insane HBO worship, fellow freshman drama 'Boardwalk Empire' walked off with a total 18 nomination. What, no 'B.E.' nomination for best craft services? I am outraged! Kidding.
• I truly wish that more actors in 'Game of Thrones' had been recognized, especially Sean Bean and Emilia Clarke. But the truth is, Clarke is a newcomer — her time may yet come. It's early days yet for the show, and I'm sure more Emmy love is coming if it stays as good as it got in the second half of its first season.
• A show that didn't lack for Emmy love was 'The Good Wife,' which got a total of six acting nominations and which was also nominated in the best drama category. No argument here; it's most definitely one of the best shows on TV and at this point, with 'FNL' ending, it's the best program on the broadcast networks.
• Finally, the Emmys listen to me! Nice to see that Johnny Galecki got a nomination for his work on 'The Big Bang Theory,' as well as Jim Parsons, who's been recognized by various awards-giving bodies for some time now.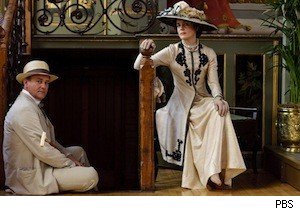 • Speaking of the best actor in a comedy category, Matt LeBlanc was indeed the best thing about 'Episodes' but the show itself was a self-aggrandizing, shrill mess. But that's the Emmy name recognition factor working its magic.
• I can't believe Louie C.K. got a best actor in a comedy nomination for an Emmy! I'm thrilled Emmy voters recognized C.K.'s excellent work on 'Louie,' and also gave him a writing nod for the excellent season 1 episode 'Poker/Divorce,' one of the show's high points. 'Louie' is in the midst of airing its second season now on FX. You should be watching it.