Gone but not forgotten. The mystery of what happened to Malaysia Airlines Flight 370 still remains unsolved and the recent news suggesting  electrical and other failures may have led to the crash of Malaysia Airlines Flight 370 over the Indian Ocean is just adding insult to injury for the families of all concerned. According to a lawsuit filed against Boeing in the U.S. on behalf of the families of 44 people on board the still missing plane. A total of seven malfunctions, from an electrical fire to depressurization of the plane's cabin, that could have led to the crew losing consciousness, the plane's transponder stopping its transmission and the plane flying undetected until it crashed after running out of fuel.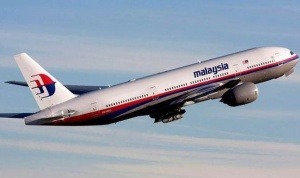 The suit was filed by Gregory Keith, a special administrator for families who lost loved ones on the flight. It names 44 victims as plaintiffs.
In June 2016, two Malaysian boys whose father, Jee Jing Hang, was a passenger secured an out-of-court settlement in the first legal case against Malaysia Airlines and the government
The jet disappeared March 8, 2014, while flying from Kuala Lumpur to Beijing with 239 people on board. Malaysia, Australia and China suspended a nearly three-year search in the southern Indian Ocean on Jan. 17 after failing to find any trace of the plane.