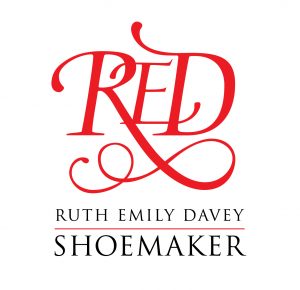 On the 5th of December 2018, multi award winning shoemaker Ruth Emily Davey took part in the National Film and Television Awards in Los Angeles. The brand sponsored the Best Independent Film category, which saw Honor Up take home the win and Damon Dash and Raquel Horn collect the award.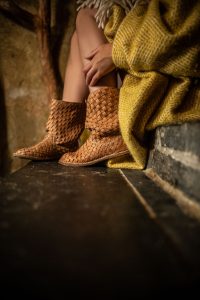 Ruth Emily Davey makes handcrafted shoes designed around the natural shape of your feet. RED shoes are made from beautifully soft Italian leathers which work in unison with the natural movement of your body, each pair handcrafted to your unique shape, delicately infused with individuality and style.
Based in the heart of Wales, UK, they have customers all over the world who can order via post or visit their small boutique shop to be custom fitted.
Ruth Emily Davey shoes are designed to last and to be repaired after many years of wear. They make each pair to be uniquely foot shaped, hand crafted and tailored to each individual. Each pair is made with infinite care and attention with built in longetivity.
You can choose from a range of full grain Italian leathers available in over 300 different colours. They use a range of carefully sourced leathers, sumptuous suedes and a fusion of fabrics including hand stitched Japanese silks and quintessential British woven tweed. They use an English tannery for all their soles which mould to your feet as it softens with wear.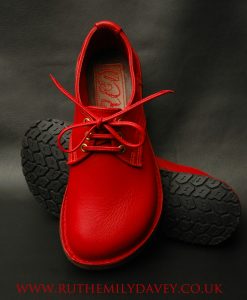 Commissioning a pair of bespoke handmade shoes made individually for you gives you the freedom to choose any combination of colours you like. From shocking pinks to classic tans you can be as vibrant or traditional as you wish.
Ruth Emily Davey has traveled the world sourcing unique fabrics for her footwear. She recently won the Award for Innovation 2018 with the Worshipful Company of Cordwainers, London and is also a Queen Elizabeth Trust Scholar, a WCMT Fellow and the Balvenie Young Master of Craft.
Ruth works on a one to one personal basis with her clients designing the shoes to match their true desire while recognising the importance of building shoes with the health of the body at the foremost of all designs.
For more information about Ruth Emily Davey, please visit their website and make sure you check out their social media handles below!