Whisper it quietly, but a certain young Northern Irish golfer will have a sizeable following on this side of the Atlantic during every stroke of this weekend's Open Championship.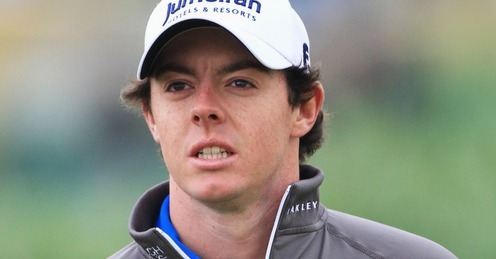 In fact, I would go so far as to say only a victory for Lefty himself, Phil Mickelson, would bring a bigger cheer in American circles than a second successive Major title for Rory McIlroy.
If ever a non-US sportsman has been taken to heart quicker and deeper than young Rory, I haven't seen it, and it must have happened in an eye-blink, because it's hard to equate with anything else that usually happens on these inward-looking shores.
True, American golf is suffering from a particularly pointed piece of navel-gazing at the moment, still trying to work out how the rest of the world crept up on it and pick-pocketed six of the last seven Majors, with only Mickelson able to look around with his wallet still in place and without a sand-bagged expression that says "Huh?"
It has been a particularly cruel sleight-of-hand to witness for the media here, who are more used to seeing Tiger, or Phil – or any one of another 10 Star Spangled players who have all carried off significant silverware in the past 10 years – standing in the winner's enclosure at the end of the big events.