You may love your city, but do you love it enough to want to tell the world about it? iReporter Elaine Baricante does.
Here she explains why Manila is her favorite city.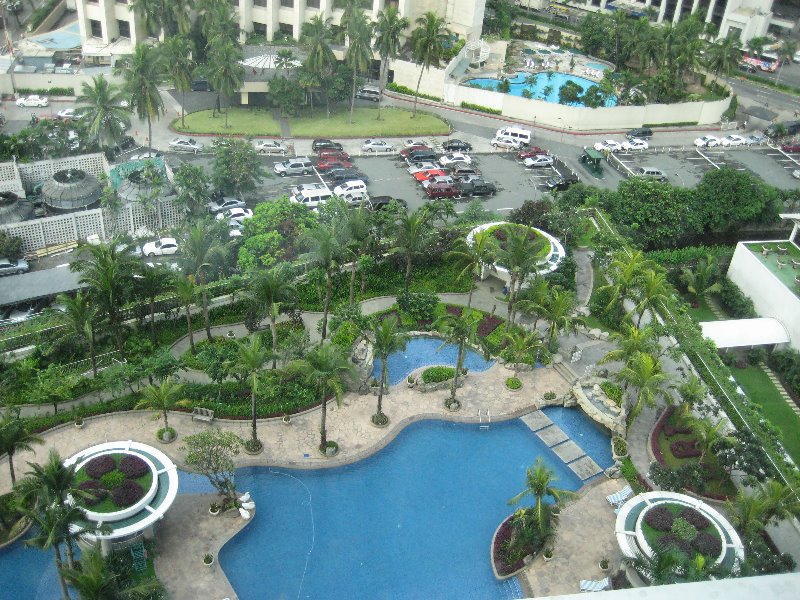 1. Food
Manila's like a vast buffet.
One of the most common questions you'll hear a Filipino ask is "Kumain ka na?" (Have you eaten?) Eating is a central part of the Filipino culture and it shows in the variety of food that is available throughout the country.
There is street food like chicharon (deep fried pork rind), bituka (deep fried intestines), isaw (barbecued chicken or pork intestines), taho (soft tofu with syrup and sago) and balut (fertilized duck egg); more conventional food such as sisig, crispy pata (pork leg), inihaw; and Western food — pasta, pizza, burger and ribs. There's definitely something that will satisfy everyone's cravings.
2. Nightlife
Shoppers crowd a night market at a mall in Manila.
Manila is awash with bars, clubs and other places that cater to a wide range of clientele.
Greenbelt or The Fort attracts the clubbing, wine-sipping and whiskey-swirling set while Saguijo or Casa Nami in Makati is preferred by the more laid-back, chilled crowd.
Or, for anyone in the mood for something totally different, there's Hobbit House in Malate where all the staff are dwarfs.
3. Arts Hub
They say that art feeds the soul, and Cubao X is a thriving arts hub in the heart of Cubao that embraces galleries, art shops and an authentic Italian restaurant with live music.
Cubao X is frequented by artists, photographers, writers and hippies.
For more art, there's the Yuchengco Museum and the Ayala Museum in Makati. The UST Museum, which is located in the University of Santo Tomas campus (the oldest university in Asia, founded in 1611) is also worth checking out.
4. Intramuros and Luneta
Kalesas, or horse-drawn carriages, takes tourists around Intramuros.
Intramuros is an old walled city in Manila. It has managed to keep its cobblestone paths and Spanish-style houses intact. You can even hire a horse-drawn carriage to take you around for an old-world experience.
Fort Santiago, located within Intramuros, was originally built as a proper fortress. Bullet holes and bomb damage from the war are still visible on the walls of the fort.

This is also where José Rizal, a 19th-century national hero, was imprisoned before his execution. Follow Rizal's footsteps from Fort Santiago to where he was executed in Luneta for a feel of the the country's tumultuous colonial history.
5. Manila Bay
A view of Manila Bay from the SM Mall of Asia.
Watch the most awesome sunsets in the city from Manila Bay.