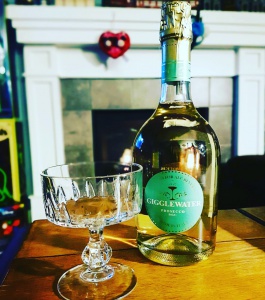 A glass of wine a day keeps the doctors and stress away… Let's add to that!
2018 is the year of really tuning into health and what better way to do it than with a glass of trendy wine in hand? That is what Gigglewater Prosecco is delivering to wine and fitness lovers all around!
Catherine Monahan, the founder of Gigglewater took a 1920's term meaning alcoholic beverage and turned it into a lifestyle. The brand was founded on the idea of living a life of balance and having fun therefore, they created a product that people want and that are relevant to the change in technology, innovation & lifestyle.
Gigglewater has also announced a new and exciting partnership with the 4th annual National Film Awards where they have acquired naming rights to the Best Newcomer whose nominees are Daniel Kaluuya (Get out), Harry Styles (Dunkirk), Harry Gilby (Just Charlie), Harry Michell (Chubby Funny), Cosmo Jarvis (Lady Macbeth), Lily Newmark (Pin Cushion), Naomi Ackie (Lady Macbeth) and, Ella Purnell (Access All Areas). All winners will be announced on the 28th of March at the prestigious National Film Awards in London!