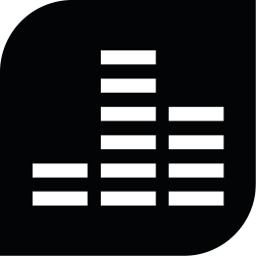 The world of music has changed evidently in the past decade. From vinyl to cassette tapes to CD's and the world of streaming. One could argue that the days of artists spending extensive hours in a posh recording studio, and spending hundreds of thousands of pounds to work with an in-demand record producer are over. Similarly, producers no longer need to wait for an industry connection to submit their production to an artist. As is the case for many millennial entrepreneurs, music creators with savvy internet skills and decent social media chops have been able to connect, collaborate, and cash in on their art.
One company taking advantage of the music business' digital existence is Wahzza which is fast becoming the Netflix for production. Whilst other platforms still cost the artists hundreds and even thousands of pounds to get exclusive royalty-free beats. Wahzza has placed itself right in front of the competition by literally moving from Blockbuster to Netflix in terms of its offering. For a small membership, customers can now access a library of royalty-free beats from international hitmakers and this can be used free of charge across any platforms. As you can imagine, the excitement amongst artists to use a platform like this is more than evident.
We decided to catch up with the Founder behind the platform to find out more about what their unique selling point is and what the future holds for Wahzza…
What were your inspirations behind launching this platform?
My colleague Yei Gonzales that worked with artists like Cardie B, JLo, DJ Khaled, Marshmello, and also a lot of Hip Hop artists talked to me about the problems with youtube beats and how often artists didn't have the right to use the beats they wanted to release. We decided to make a very user-friendly platform with a very simple business model.
What would you say is your key target audience?
Artists and songwriters that want Top productions but don't know or can't afford to hire one.
What differentiates your platform from your competition?
We are like a combination between Splice and Beatstars. We aim to have the simplicity and quality of Splice but full instrumentals/beats just like Beatstars, Airbit, and similar services. Our license model is super simple. If you have an account you can just release the song you make and collect 100% no matter how successful you are.
What is the best way to sign up for the platform?
www.wahzaa.com either free or try out basic/premium 2 weeks free.
Where would you like to see the platform in the next 3 years?
We aim to be one of the largest platforms for instrumentals/beats with a lot of hits made from our beats.
For more information. Please visit: www.wahzaa.com