Faces By Bae, proudly UK's leading aesthetic clinic, have four clinics based in London (Camden Town their flagship store), Brighton, Milton Keynes and Beaconsfield High Wycombe. Also known as 'The Masters of Non-Surgical Aesthetic Treatments, Faces By Bae specialises in aesthetics, including a range of cosmetic treatments that can enhance your natural features and skin.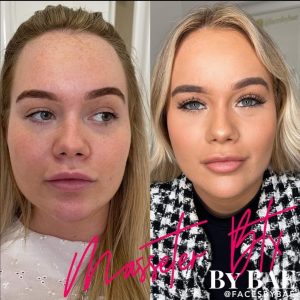 Faces By Bae has an advanced team of very sought-after practitioners including aesthetic practitioners, semi-permanent make-up artists and skin care specialists.  All of their practitioners are trained to the highest level and continue to invest in their own skills to ensure their clients only get the best results and leave their clinics feeling their best every single time. 
The UK's leading aesthetic clinic also has a thriving training academy where they train practitioners from all over the world on their specialist techniques and train 100's of new aesthetic practitioners every year helping them start their new careers. The Faces By Bae team has also launched wholesalers this year supplying other businesses with leading dermal filler products after becoming an official wholesaler of EPTQ and Neuramis. 
Faces By Bae recently signed a bronze sponsorship deal with the National Reality TV Awards and acquired naming rights for 'Reality Personality of the Year' at this year's 11th edition.
Brandon Costa Walsh, Director of Faces By Bae proudly announces "As UK's leading aesthetic clinic, Faces By Bae is very excited to sponsor this years National Reality TV Awards. We are looking forward to the evening and wish all nominees the very best of luck!"
The 11th annual National Reality TV Awards returns to London on the 28th of July with voting live here.

For more information on Faces By Bae, check their Website| Instagram | Facebook