Introducing Chicago's very own Jesus Ayala Jr. who has a mission  to relive the glory days of early 2000's Garage Rock/Indie Rock/Post-Punk Revival era.  If you are a big fan of bands such as The Strokes, The Killers, The Vaccines, Weezer, and Arctic Monkeys then you will love the new single 'Chance'  from Jesus Ayala Jr . 'Chance' is an amazing track that really hits you hard from start to finish. The songwriting is a testament to how far Jesus Ayala Jr has come whilst the production is literally second to none. 'Chance' was also remixed by Chicago Producer BattleBound, and that remix will be released as the B-side on June 26th. A portion of all streaming and sales revenue will be donated to Color of Change to support racial justice. Self-Titled Debut EP will feature four, guitar driven songs, including Chance. It will cover topics like ambiguous love triangles and creepy high school principals. We decided to catch up with Jesus Ayala Jr for an interview with Camden Monthly.
Who are you and what are you up to?
My name is Jesus Ayala Jr., and I am an indie-rock artist based in Chicago, IL. I am currently promoting my single Chance, to be released June 26, 2020. And, my Self-Titled Debut EP which will be released late July, if the Music Gods bless me.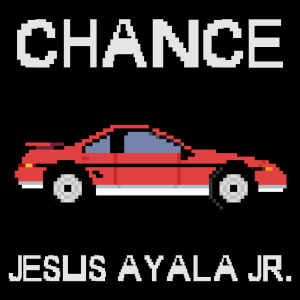 How would you describe your music?
I've always described it as "a Mexican in America trying to bring back British Rock." I'm a huge fan of the early 2000's post-punk, garage scene, and I think it's time for a post-punk revival – revival. If you like The Strokes, The Killers, Arctic Monkeys, or The Vaccines, I think you'll like my music.
What would you say is your recording and song writing style?
For songwriting, it's a mix of melodies and ideas that either come to me or require some work. Then, I try to build on those ideas with feelings and experiences from my life. Some of the songs on my upcoming EP touch on ambiguous love triangles, star-crossed lovers, and creepy school principals. For recording, I just try to work with engineers and musicians I like and respect. I've recorded in closets, basements, a farm, an old paint warehouse, and even an old meatpacking plant.
Where would you like to see your music career go?
I would really like to see my single Chance and Self-Titled Debut EP reach more people this summer. I was in a couple bands before that were starting to get traction, but it became too hard for all of us to stay committed to the band. Now that I'm doing my own thing, I really want to go all in. Also if music festivals come back, I would love to play Glastonbury, even if it's to twelve people.
Where can music fans listen your music?
I have my music up on all streaming platforms. Search Jesus Ayala Jr. on Spotify, Tidal, Apple Music, Deezer, YoutTube, or whatever you use. I think I'm even on TikTok, so please take your shot at a viral dance video with my songs.