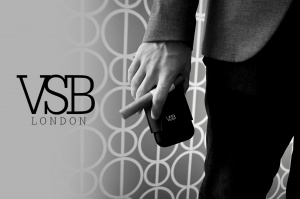 If you're looking to stand out with elegance as you smoke your beloved cigar, VSB is the company for you! Dedicated to producing the finest quality product, providing first-class service and creating stylish designs for users all around the world, VSB London brings you luxurious cigar pouches, tubes and holders.
VSB London is a family run company specialising in designer luxury cigar cases and modern gentleman accessories. They use years of honourable design knowledge, premium quality materials and experienced hands to make only the best quality products for the righteous gentlemen around the world. Each product is hand checked, tested and personally packaged with only those which are flawless passed on to our customers.
VSB London have also announced an exciting partnership with the 4th annual National Film Awards where they have acquired naming rights to Best International Film category, whose nominees are Get Out, Bright, Girls Trip, Kingsman – The Golden Circlem,Borg vs McEnroe, The Shape of Water, Roman J. Israel, Esq., American Made, Barry Seal, and The Wedding Party 2. All winners will be announced on the 28th of March at the prestigious National Film Awards show in London!
For more information about VSB and their products, go to: www.vsblondon.com