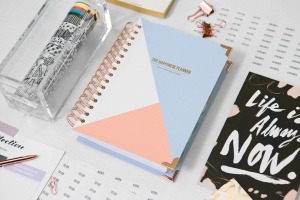 The National Film Academy is pleased to announce and official partnership with The Happiness Planner for the National Film & TV Awards 2018
The Happiness Planner is an inspirational brand whose vision is to inspire people to live a purpose & passion driven life and to find happiness from within. They design beautiful planners and journals that help you become happier and more fulfilled by embracing the power of positive thinking, mindfulness, gratitude, and self-development.
The Happiness Planner is also available as a calendar & to-do list app which you can now download in the App Store and Google Play.
They have also graciously provided amazing products to give to our guests on the night of the prestigious National Film & TV Awards on the 5th of December 2018 at the Globe Theatre in Los Angeles.
For more information on The Happiness Planner, go to: thehappinessplanner.co.uk