Isabel Oakeshott, the journalist who signed a non-disclosure agreement (NDA) to write former health secretary Matt Hancock's memoir, has released his WhatsApp messages to her.
The messages revealed that Hancock had breached COVID-19 social distancing rules by having an affair with his aide, Gina Coladangelo, and were released despite the NDA. Oakeshott claimed that the public had a right to know about Hancock's behaviour and that her conscience would not allow her to stay silent.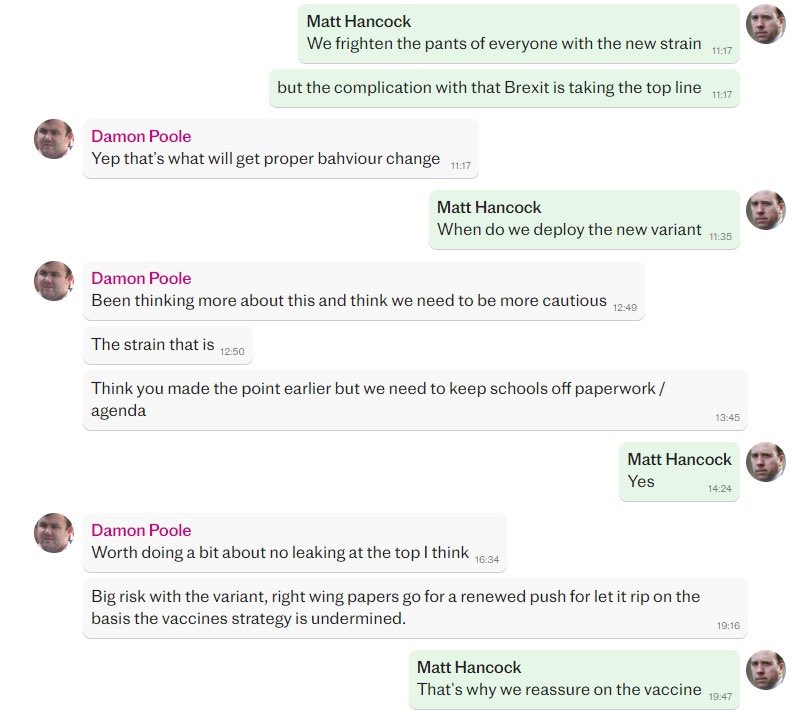 In an interview with BBC Radio 4's Today programme, Oakeshott said, "It's not just about what Hancock was doing in his private life, but it was about the way he was conducting himself during a pandemic, the way he was making these rules that he wasn't observing himself."
The release of the messages has sparked a debate on the use of NDAs and the responsibility of journalists to report the truth. Some have praised Oakeshott for her bravery in exposing Hancock's hypocrisy, while others have criticized her for breaking the terms of the NDA.
However, Oakeshott defended her actions, stating that she had not released any confidential information about Hancock's personal life and that the public interest in knowing about his behaviour outweighed the NDA.
Hancock resigned as health secretary in June 2021 following the release of the WhatsApp messages. The scandal raised questions about the government's handling of the pandemic and the use of public funds to hire Coladangelo as an advisor.
The release of these messages comes at a time when there is growing concern about the lack of transparency and accountability in government. Many are calling for greater scrutiny of politicians' private lives, arguing that it is important to know who they are associating with and what interests they may be serving.
Isabel's decision to release the messages has also raised questions about the protection of whistleblowers in the UK. Some argue that Isabel should be praised for speaking out against what she saw as wrongdoing, while others argue that she should be punished for breaking confidentiality.
Regardless of the outcome, the release of these messages is likely to have a significant impact on the political landscape in the UK. It has already led to calls for greater transparency and accountability, and may prompt further scrutiny of politicians' private lives and personal relationships.