Looking to do some well-deserved pregnancy pampering, Jessica Alba hit up a Beverly Hills nail salon earlier today (July 6).
The 30-year-old momma-to-be showed off her bountiful baby belly in a super-form fitting white shirt and long, flowing green skirt.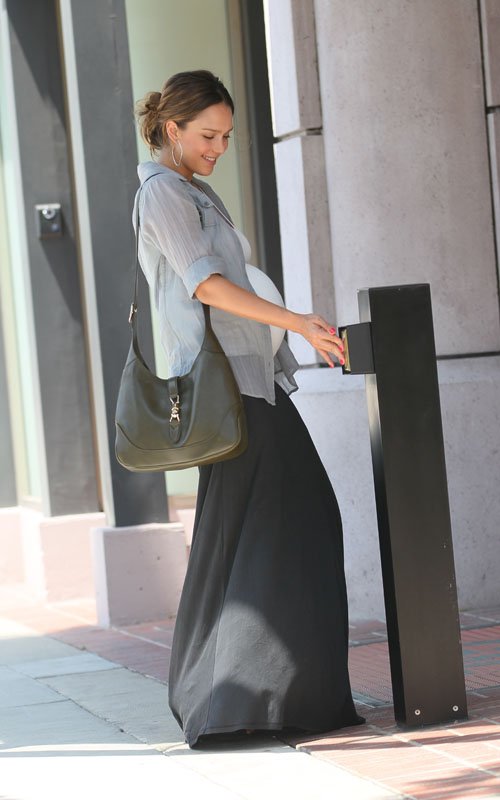 During an interview for Latina magazine's first ever family issue (August 2011), Jessica opened up about the ease of this pregnancy compared to her firs,t telling, "The first time around, every moment was so new and terrifying and now I know what to expect. It's like 'It's fine, I've been there before.' With Honor, I was constantly asking myself 'Is she moving? Is her heart beating?' I'd worry about everything, and with this baby I don't have the same anxieties."
As for leaving her little ones to focus on the big screen – Alba says no way, explaining, "After I had Honor I didn't leave the house for a while. It was all about changing diapers and feedings and still trying to get back in to the routine of my [acting] thing. I love what I do. But unless it's worth it, I'm not going to spend time away from my daughter. Before I had her, work was all I had. Now it's not," adding that baby number three could be a possibility, "I just have to feel it out. See how my 30s treat me. I just try to live in the moment."
Enjoy the pictures of Jessica Alba out in Beverly Hills (July 6).