WASHINGTON — Tim Pawlenty on Friday joined the Jim DeMint wing of the Republican Party in the debt ceiling debate. Sort of.
Pawlenty argued in multiple TV interviews against Senate Minority Leader Mitch McConnell's plan to hand over primary responsibility of raising the debt ceiling to the president in exchange for no tax increases, saying there has to be structural change to change the federal government's spending patterns.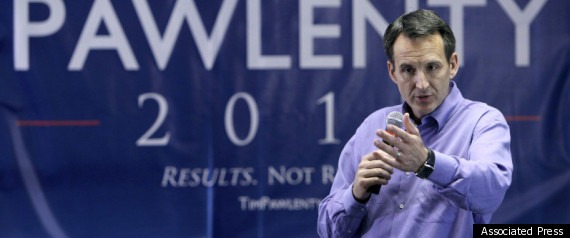 "It's a Band-Aid on a broken bone," Pawlenty said of McConnell's plan in an interview with Bloomberg TV. "It doesn't solve the problem … I don't like it."
The former Minnesota governor's charged rhetoric appeared at first blush to align him with Sen. DeMint (R-S.C.) and other Tea Party lawmakers in the Senate and House, who have staunchly refused to consider voting for a debt ceiling increase unless there is a balanced budget amendment to the Constitution, among other things.
"It's balance or bust," DeMint wrote in an April fundraising email. "Agreeing on the right policy is not enough to save our country. Republicans also have to be willing to fight to enact that policy, even if it means sacrificing their political careers."