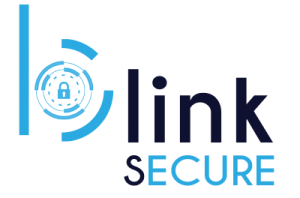 Blink Secure are a london-based security company, bringing a different edge to the security market. The National Post caught up with CEO's, Nazaire Gbolo and Jeremy Lee Anas, to discuss how their company is changing the face of the industry.
How long have you been in the Security business for?
We have been in the security business for around 10 years now, and we launched Blink Secure 8 months ago.
What made you want to launch your own company?
Working in the security business for 10 years, you see a lot about what works and what doesn't. We wanted to create a business where we are brand focused, so that we become recognised as the go-to company for security. We launched with the aim of changing the security industry.
Describe the services that Blink Secure has to offer?
We cover all forms of security. We provide bodyguards, security chauffeurs, CCTV Security, retail and security guards, manned guarding, concierge and hotel security, dog security, alarm response, mobile patrol and much more. For each client, we will tailor the security we provide. For instance, close protection security is very different from pub security, so we will ensure that the security team provided have the correct skills needed to fulfil all of a clients needs to the highest standard. All of our staff our vetted and fully licensed.
The market you are functioning is already highly competitive. What would you say makes Blink Secure different from other companies?
We pride ourselves on being extremely customer focused, and ensuring that a clients needs are always fulfilled to the high standards that they expect. In this industry, our employees become the face of the business, as they are the service, which is given to each client. To us, it is so important that all of our employees are looked after by ensuring that they are paid on time, they are paid the right amount, they are treated with respect etc. If our staff are happy, they make the client happy and that has a positive effect on us as a business, so it couldn't be more important.
What is the importance of having security, whether it be close personal protection or for an event?
Security is extremely important for any event, location or person etc. Our aim is to ensure that people feel safe and feel at ease, knowing they are not in any danger. Regarding events and location security, it's very important to organisers, managers and attendees to know that they can enjoy the occasion and not have to worry about any dangers or threats that may arise.
What would you say are the key qualities needed in your employees to ensure the business succeeds?
Each of our employees works to an extremely high standard and has fulfilled vast and efficient training. To work within this industry, they need to be reliable, have impeccable social skills, be humble (not aggressive) and know how to handle themselves and situations around them. For example, one of our employees was working at an event and saw a dangerous situation arising with a young boy and an escalator so he left his post, to go and help and ensure that no harm came to the boy. It's times like these where we pride ourselves on knowing that each of our security guards have a very good sense of awareness and will always go above and beyond the job to help whenever needed.
What would you say has been your proudest moment so far?
There are a lot of proud moments throughout 2018 however, each client that comes back happy and with positive reviews, makes us proud. We maintain to under promise and over deliver, so we are always exceeding our own and the clients expectations.
You have received great reviews online. What is the secret to keeping customers happy?
Communication is key in any form of business, to ensure smooth running and that all clients and staff are happy. We always answer the task in hand, and will ensure the correct employees are given jobs where their skills are expertly matched. A simple but strong saying we have is 'Do the job, and more'.
Where would you like to see Blink Secure in 5 years time?
We want to be globally recognised brand, where companies and individuals around the world know that they can rely on us to provide an outstanding service. We want to be the first company that any celebrity will think of for personal protection, companies will go to for door staff and event planners looking for event security. We want to dominate all sectors of specialised security.
For us as a company, our word is worth more than anything and this is something that we will continue as we expand both nationwide and internationally.
Where can potential customers find out some more information about Blink Secure and get in contact with you?
To find out more about Blink Secure, visit our website, and check out our social media handles below!