How long have you been in the swimwear business for?
I started designing swimwear freshman year at SUNY NEW PALTZ. My first collection was designed for Latino Week. Latino Week is a week full of events where the Latinos of the campus showcase the Latino heritage, culture, and talents. At the end of the week there is a fashion show and that is where I spontaneously decided to test out my first swimwear collection. It turned out to be a success and from there on I started making custom made pieces for people.
What made you want to launch your own company?
I worked for Steve Madden for 2 years and learned so much! I started off as a customer service rep and then was promoted to the madden girl design team. I had no idea how to design shoes, but as a natural designer it was something, I was able to pick up fast. I fell in love with it. I thought my whole life that if I went to college and got an amazing job I succeeded. Sadly, that was not true. I started designing shoes on the side that I thought were amazing and contemporary. Shoes that complimented my designs at home. Eventually I started getting depressed because I felt unheard in my career. I was working for someone and helping them be rich. I was always burnt out for someone else's benefit. It was then I used my grad school classes at South University to make my business plan and have my own company. I carefully planned a company that did both, made me feel heard in the fashion industry through my designs, and helps the foster care community. I am a foster care success story and a portion of my sales is donated to the kids in foster care.
Describe the products that Rose Paulino has to offer?
I offer Swimwear, Active Wear, Dresses, Rompers, and lingerie in all sizes from Small to 3XL. I believe that all women are beautiful, we just come in different shapes and sizes. Although I started off as a Swimwear Brand, I have Expanded into Active Wear, Dresses, Rompers, and Lingerie. I have now transitioned into a women's apparel company.
The market you are functioning is already highly competitive. What would you say makes Rose Paulino different from other companies?
What makes my company different is its community driven mission and upcoming virtual fitting technology. I have found a way for women to build an avatar on my site of their bodies and virtually try my clothing on. This will reduce returns and create a trust with the customer and their self. The customer will be able to see how the clothes will look on them before they arrive in the mail.  My company is not just a company where I voice my designs, confidence, and body acceptance it is a company that represents hope. Foster kids grow up thinking they are a statistic and will not succeed due to lack of love and a support system. My companies' mission is to show the foster care kids that they too, can be entrepreneurs and strive to the top. If there is one thing, we foster care kids know how to do, is HUSTLE! I want to to teach them to use that passion to survive to create!
What would you say is your best selling item and why do you think this is?
My best selling item is the Anna/Anna 2.0. Animal print is in and it's a very sexy buckle inspired one piece.
What is your favourite product?
At the moment my favourite swimsuit is the Serena in red. My favourite leggings are the Nataly. My favourite dress is the Lotus.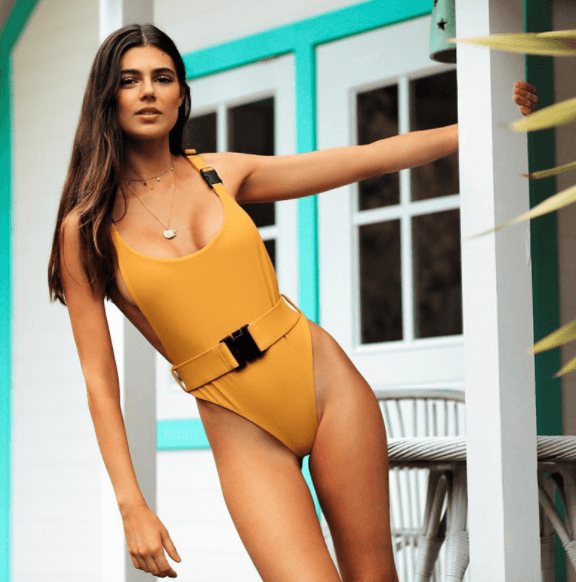 Rose Paulino donates a portion of sales to young women of the foster care system. Can you explain why this is important to the company, and why other companies should follow suit?
I myself am a former foster care kid. Today because I graduated college with my master's in business administration, I am considered a foster care success story. Once a year I give and attend annual speech to the younger generation where I share my story and inspire them to succeed. I don't only want to inspire the foster care kids from New York, I want to inspire the foster care kids from all over the world. In order to inspire them I will need to unite my passion for fashion and passion to inspire them. I want to use my two loves to give back to the world and spread hope.
What would you say has been your proudest moment so far?
At this moment I do not have one. I am not where I want to be. However, I will give myself a thumbs up for my journey so far. Starting a company is not easy.
You have received great reviews online. What would you say is the secret to keeping customers happy?
I keep my customers happy because I take my time sourcing fabric, planning out designs, and production. Quality is very important to me. I want millennials to have affordable luxury.
Where would you like to see Rose Paulino in 5 years time?
In 5 years I want to be have my own headquarters and a huge team working together to make a difference. The
National Film and Television Awards
have announced
Rose Paulino
as an
official bronze category sponsor
of the annually held awards ceremony. Rose Paulino will be sponsoring the
Best Reality TV Show
category, which sees shows such as
Ru Paul's Drag Race and Dance Moms
go head to head to scoop the award. To find out more about Rose Paulino, make sure to visit the
website
, and check out their social media handles below! 
Facebook
|
Twitter
|
Instagram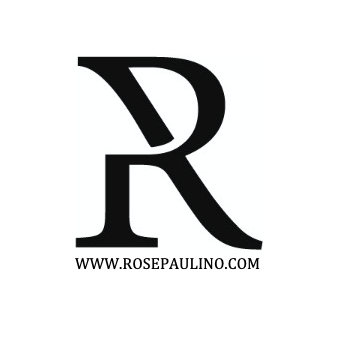 The National Post sat down with Rose Paulino, the founder and CEO of Rose Paulino to discuss the groundbreaking company, and what she has in store for the future.