byValentine Skin Care, founded by Zimbabwe-born and UK-registered pharmacist Valentine Sibanda, has been making waves in the skincare industry since its launch in October 2020. Valentine's personal struggle with oily/combination skin and her disappointment with the lack of efficacy from luxury skincare products on the market prompted her to create a brand that she could trust. And so, byValentine Skin Care was born.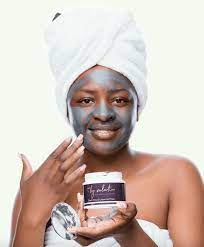 Valentine's approach to skincare is simple yet effective: natural is best. She discovered through personal experience that a combination of natural ingredients restored her skin to its former glory, after years of trying many different products to no avail. byValentine Skin Care is formulated with 100% natural ingredients, free from sulphates, parabens, and cruelty-free.
With her Master's Degree in Pharmacy, Valentine is uniquely qualified to differentiate between beneficial and harmful substances to the skin. Her knowledge and expertise are evident in the quality of the products she creates. The byValentine Skin Care line is carefully curated to offer only the best to its customers.
It's no surprise that byValentine Skin Care has quickly gained a loyal following, with many customers raving about the transformative effects of the products. And now, byValentine has partnered as an official bronze category partner for the National Film Awards 2023.
This partnership is a testament to the brand's growing influence in the industry and its commitment to excellence. It's a natural fit, as both the National Film Awards and byValentine Skin Care are dedicated to providing their customers with the best experience possible.
In conclusion, byValentine Skin Care is a brand to watch in the skincare industry. With its commitment to natural ingredients, quality formulations, and customer satisfaction, it's no wonder that it's quickly becoming a household name. And with its partnership with the National Film Awards, the future looks bright for this exciting brand.
For more information. Click here