Ed Sheeran has stormed into  Number 1 this week and we have also just recieved confirmation today (March 10) by the Official Charts Company that the singer-songwriter's new album÷ is the fastest-selling album by a male artist ever – and the records don't stop there.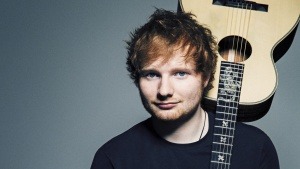 The highly anticipated third album 'Divide' shifted a staggering 672,000 this week, giving Ed the highest opening week album sales in Official Chart history for a male artist and the third fastest-seller ever. Only Adele's 25 (800,000) and Oasis' Be Here Now (696,000) shifted more copies across their first seven days of release.
It's been a fantastic week for Ed. In its opening week, ÷ has sold more than the rest of the Official Albums Chart Top 500 combined this week, and, like for like, four times more than the fastest-selling album of 2016, David Bowie's Blackstar (146,000 in week 1). Its total sales figure means it already awarded a 2x Platinum certification by the BPI.
Ed Sheeran was also announced 'Artist of the Week'  on video sharing digital platform, VooVix
The ginger crooner is certainly back in pole position!
Watch Ed Sheeran videos on www.voovix.com