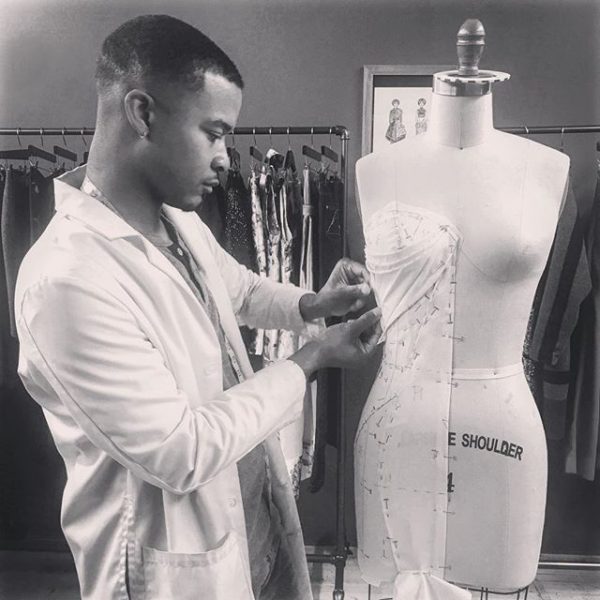 ​
Delvin McCray
is a
luxury design house
that cherishes high quality fabrications and craftsmanship. Offering both designer and bridge, we take the work out of styling each look, presenting the true you. At the foundation of this House lies the structure and beauty of corsetry, beadwork, and tailoring.
Artistically blending luxury and romance, with refined innovation
, Delvin McCray's garments are made with meticulous precision by skilled artisans in his atelier. Made solely in the Chicagoland area, this brand holds quality and traditional craftsmanship to the highest degree allowing both ready-to-wear and couture pieces to thrive under one roof. Blending innovative details with an artistic direction, we invite each customer to experience the collection.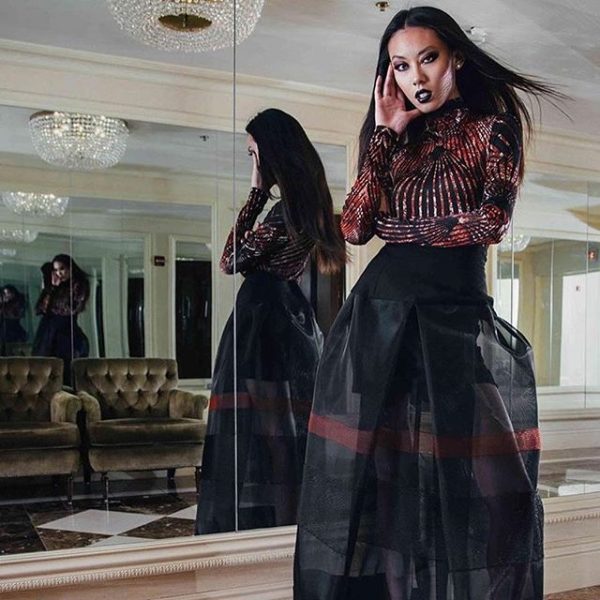 ​
Delvin McCray
launched his self titled brand in Fall of 2016 at age 24. His vision was to successfully create a brand that changes the way people feel by utilising couture techniques with a blend of sublime power and equally merge the luxury and urban life in an artistic fashion. With the ideology of challenging the norm, Delvin pushes to deliver an intricate story in each garment crafted. Born and raised in Chicago, Delvin realised his obsession with fashion as a teen. He began studying the fine arts in high school on the south side of Chicago. He later completing his degree in Fashion Design at his alma mater, Columbia College Chicago. While at Columbia, he interned with a master of couture beadwork, tailor, and a London based master corsetier; perfecting the elements of tailoring, couture sewing, and corsetry, which would later be the blueprint to the House of McCray. He has
obtained awards in several competitions such as The Richard Driehaus Design Initiative, The AGG Sustainable Fashion Show, The Stanley Paul Foundation Scholarship, The Chicago Fashion Foundation Fashion Competition, and Autohaus: Launch Driving Fashion Forward Competition
. Inspiration, ranging from art, history, and philosophy, has become the forefront for the visuals that guides his design process. Delvin developed a following with private clients across the Chicagoland area and neighbouring suburbs. After opening his first atelier and showroom in 2016, he introduced the diffusion line
REDD by Delvin McCray
, offering more affordable dresses and daywear.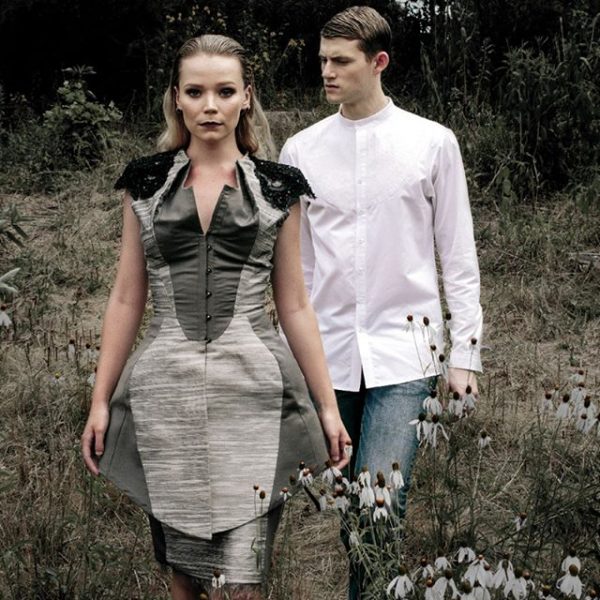 ​
Driehaus, beadwork, and intricate hand techniques have all become apart of the DNA of the brand. Today, Delvin runs his business from his showroom located in the Bridgeport neighbourhood of Chicago, IL; offering luxury retail, striking couture garments and bespoke suits with the highest skill. His private clientele notes his attention to detail and exquisite fabric selection from all over the world. Delvin continues to develop the eminently sought out luxury brand with profound expertise in corsetry, tailoring, and couture bead work. Delvin McCray Inc. has grown to become a symbol of femininity, strength, and courage.The McCray woman is everything a woman should be, which is anything she wants to be.
​
Delvin McCray
has been announced by the
National Reality TV Awards
, as an official bronze category sponsor. The annually held awards ceremony, now in its ninth year, will be taking place in London on the 30th of September, 2019.
To find out more on
Delvin McCray
, make sure you visit the
website
and check out their social media handles below!
Facebook
|
Instagram