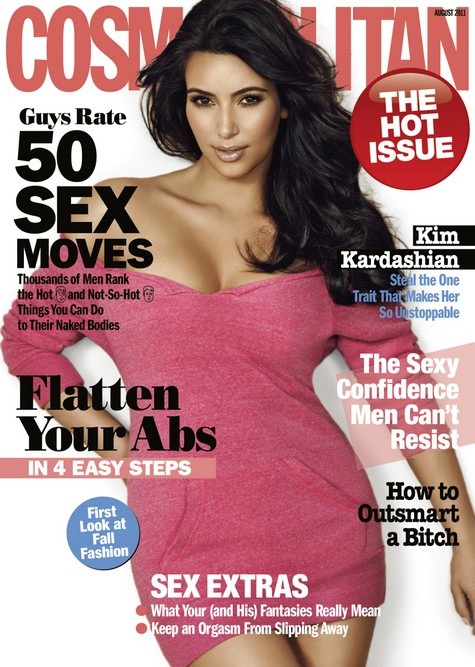 In the last year, Kim Kardashian has worn a lot hats: She's been a pin-up, a vixen, a family member, Cleopatra and nude. The point is, she's versatile and magazines love her.
In her most recent cover story, Kardashian sits down with Cosmopolitan to go over what fills many, many magazine profiles–her appearance. She also talks about being a celebrity, "Sometimes I feel like a zoo animal. I'll be at a restaurant, and someone will put their phone in front of my face and take a picture without saying hi."
Her look on the August cover is not like the one we've come to associate with the sultry reality star. She's dressed down in a ripped, sweatshirt dress but her sex appeal is still blinding. The article hits newsstands July 12; maybe this one will show us something different about the bombshell celebrity.