TOKYO (AP) — A moderate earthquake has been felt in Tokyo.
But the minor shaking caused no apparent damage and no tsunami.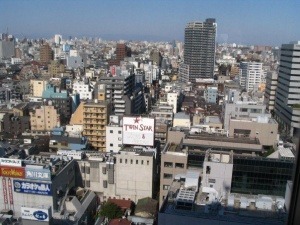 The magnitude 5.5 quake hit at 9:01 p.m. Friday. The epicenter was about 70 kilometers (43 miles) north of Tokyo in southern Ibaraki prefecture. It was about 60 kilometers (37 miles) underground.
A magnitude 9.0 earthquake and tsunami on March 11 devastated Japan's northeast coast. Nearly 23,000 people are dead or missing in the disaster that also crippled a nuclear power plant.
Tokyo Electric Power Co. said Friday's quake was felt at the Fukushima Dai-ichi power plant but caused no further damage to it.