Sad But Sober is an Alternative musician with hometown roots stemming from Ohio. Specializing in the making of sad music, he has made quite a name for himself since coming onto the scene in October of 2018. His self-proclaimed "HRTBRKN" slogan fits in perfectly with the subject matter and vibe that you will often find on his tracks. Some of SBS's musical influences and inspirations come from a variety of all music genres such as: Train, Lana Del Rey, Jasmine Thompson, J. Cole, Drake, Bruno Mars, Birdy, and Mansionz just to name a few. To this date, Sad But Sober has released two EP projects titled "My Life Is A Mess" and his most recent project "D.E.A.D. B.O.Y." which was just released in 2019. Since then, he has released many single tracks such as the bedroom-pop inspired "Clairo" which is much different in style than his usual vibe, and "The Night It Rained For The Last Time".
Clairo's composition is a kind of cultivation: All the best stuff a product of daily toil. Beauty, for those who work at it, is as much a process as a physical product. It's invisible and stashed deep below the surface, until it occasionally blooms for the benefit of us all. Sad But Sober  is a consummate cultivator and songwriter and has no difficulty coaxing beauty out from the depths of his own square of earth (or  studio). He  unintentionally reveals a crucial trade secret of each job: Beauty itself is often no more important than the labor that brings it into the world. Clairo is certainly a fantastic track.
We decided to catch up with Sad But Sober to find out the man behind the music.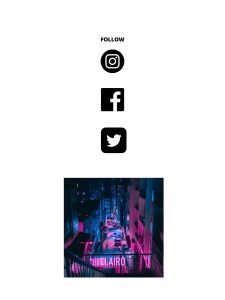 What inspired you to get into music?
Constantly listening to other musicians who made personal, heartfelt music gave me the courage to attempt making my first song ever. Haven't stopped making music ever since.
How would you describe your music?
I would describe my music as songs that will always be there when you need them the most. My music magnifies the more gloomy side of life, but can also be upbeat and positive to avoid creating a constant dark cloud at every listen.
What would you say is your recording and song writing style?
The usual recording and writing style is first finding great production, for me that means coming across a beat that the listener can feel emotionally attached to before even hearing the lyrics. It never takes much to write my music because it's all personal experiences which makes it that much easier.
Where would you like to see your music career in 5 years time?
I would like to see my music career as very underground/unknown still in 5 years. As crazy as it sounds, I would rather be the artist that people come across on accident and love the music, rather than a superstar who is loved by default.
Where can music fans listen your music?
Listeners can stream my music on all music platforms such as Spotify, Apple Music, Google Play Music, Tik Tok, YouTube & SoundCloud