Online fashion brand, FashionNitty is becoming the most talked brand after achieving over 3.9 million pounds worth of sales in the first week of 2019.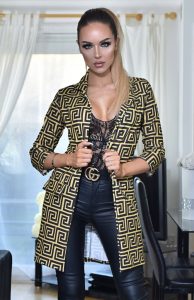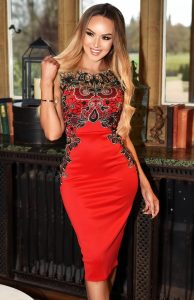 The Fashion e-retailer FashionNitty   raised $20 million from venture capital firms in 2018 and announced a worldwide global TV, Radio and Online campaign during the December month.
Founded in 2019 by serial entrepreneur Jordan Kensington, FahionNitty as is an online website and fashion brand that caters to shoppers in their 20s. It calls its clothes fashionable and affordable luxury — shoppers can buy a £196 champagne-colored maxi dress for a red carpet event for under £56.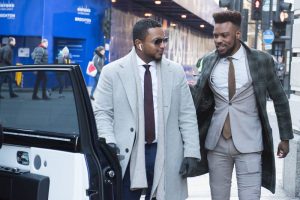 Jordan Kensington, came to prominence in 1999 launching the media, real estate, events and advertising company, Invincible  Global and Invincible brand of companies whose clients included giant brands such as Footlocker, Coca Cola, Samsung Mobile, Timberland, Levis Jeans, MAC Cosmetics and many more. The company made it's global forutunes via a global property portfolio in Europe and Africa. The company's evens arm, went on to launch the Urban Music Awards in the late 90's in both the UK and the USA which led to a plethora of successful stars including Rihanna, Adele, Dizzee Rascal, Tinie Tempah, Kanye West and many more making their first awards appearances and getting their first awards at the UMA's. The Urban Music Awards became one of the most significant driving forces to making the urban music scene worldwide the current number 1 selling genre of music in the world.
Jordan Kensington was also invited by the Queen of England to Buckingham Palace to be honoured for his 20-year contribution to business and it seems like with FashionNitty , Kensington has done it again. With a long list of celebrities, influencers and musicians already endorsing the brand. FashionNitty just announced as a 5 year title sponsorship deal of both the National Film Awards and the International Fashion Awards set to take place on the 18th of September 2019.
"It was an unbelievable experience and I was deeply humbled to be honoured by the Queen. There isn't a bigger award in the world than the Queen of England recognising your entrepreneurial efforts. It all took place on Valentines Day on the 14th of February 2018 and Prince Charles, Boris Johnson who I have worked with in the past and our current Prime Minister, Theresa May were all present for the celebration. It was easily the most special moment in my career"  said Kensington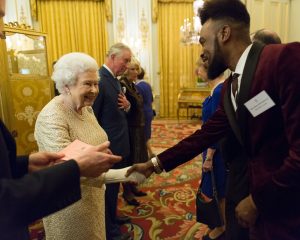 FashionNitty is an online website and apparel brand that caters to shoppers in their 20s.
It has "a couple hundred" million in sales and has been profitable since its first year.
A large part of FashionNitty's brand's success has rested on its social media prowess, fostering a loyal shopper base frequently reminded of the brand's prevalence.
"It would be very hard to go out to Instagram, YouTube, Pinterest or music videos from artists — look for fashion in our demographic and not find something from FashionNitty and we are excited to keep delivering great quality for our customers at large," said Jordan Kensington, the CEO.
FashionNitty has "been built on a foundation of profitability," said Kensington. It has "a couple hundred" million in sales and has been profitable since its first year. It has been growing a rate of roughly 50 percent yearly and has "very meaningful" EBITDA margins.
The FashionNitty  culture includes a heavy reliance on data to help it more efficiently order clothes, sidestepping the burdensome costs of unused merchandise. In a market were  many digitally native retailers, have watched their profitability drop as the initial buzz from social media and word of mouth, forcing them to put in more marketing dollars to compete with easily distracted internet shoppers.  However, FashionNitty's focus on  growing its shopping base, rather than explosive growth, should help it avoid unexpected profitability cliffs, said Winter. It has a passionate following among those who know the brand but remains under the radar among a broader set.
"We are humble, simple and don't feel the need to shout out about our successes," said Jordan Kensington. "We know who we are — and our customers love FashionNitty. What counts more is listening to what our customers want and building a relationship with them."
Longer term, an IPO is on the table, though not likely to occur in the next twelve months.
"Companies at [FashionNitty] scale and that are growing and are as profitable as they have historically been are attractive IPO candidates. That's something we will consider collectively, but we are certainly are in no hurry," said Matt Conway, Vice President of GEDX Capital
Should the company take the public route, Conway pointed to U.K.-based online retailers Asos and Boohoo.com as public market reference points.
For more information on FashionNitty. Visit: www.fashionnitty.com