The National Film Academy has  announced Metcalfe's Skinny as official sponsor of the Best British Film 2016 category at the 2nd annual National Film Awards taking place on the 31st of March 2016. Nominees for this year's Best British Film 2016 in association with Metcalfe's Skinny include; Rise of the Footsoldier II, Spectre, The Second Best Exotic Marigold Hotel, Kingsman (The Secret Service), North v South, Macbeth, A Royal Night Out and Absolutely Anything.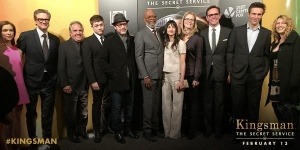 Each year millions of movie fans submit their nominations for the National Film Awards and the shortlist is announced for voting to commence. This year's nominations for the National Film Awards were submitted between the 1st of May 2015 to the 4th of January 2016 and the general public are left to decide the winners of each category
by voting on the official National Film Academy website at (www.nationalfilmacademy.org). The partnership comes at a poignant time for the much loved popcorn brand. Having secured major listings in the last year, Metcalfe's skinny currently has the largest distribution of any ready to eat premium brand in cinemas across the UK.
VIP guests and attendees at the National Film Awards 2016 will be able to sample Metcalfe's Skinny's latest innovation 'Cinema Sweet' on the night. Made with natural stevia extract, this product is the first of its kind and has 67% less sugar than all other sweet varieties on the market. Metcalfe's skinny has always been known
for innovation since Julian Metcalfe first bought Sweet and Salt popcorn to the UK market 7 years ago. Whilst Sweet and Salt is currently drives 72% of the value growth in the popcorn market, industry insiders hotly tip this new product to disrupt the category in a big way, whilst the drive and demand for healthier options continues
to soar.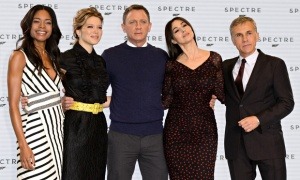 Commenting on the partnership, Managing Director of Metcalfe's skinny Ltd Max Rees said:
      "Popcorn and movies go hand in hand so naturally we are delighted to be sponsoring 'Best British Film 2016' at this year's National Film Awards. Congratulations to all nominees. We look forward to sharing our range with guests on the night as well as finding out who the winners are!"
Voting for the National Film Awards 2016 is currently live until the 25th of March
2016 with winners of each category announced at the star-studded National Film Awards
ceremony, taking place on the 31st of March 2016 and televised for broadcast on
Sky Showcase (Sky 261, Freesat 402, Freeview 254).