As we reach the end of 2021 and everyone seems in the mood to gather their thoughts. We at the music departments are always on the lookout for music projects that stood out this year. Hence, when we were given an opportunity to interview The Jode Gannon Band to discuss their past, present, and future. We thought, if not now, then when?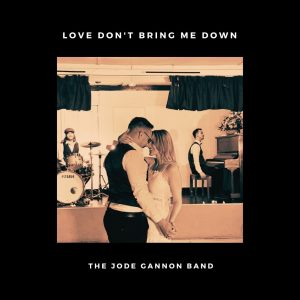 What inspired you to get into music?
I (Jode) grew up in a musical family on both sides and it was naturally drilled into me from a very young age. My father taught me the guitar and I continued music throughout my teens in Australia ad eventually making the trip over to London.
Dan (drummer) was always tapping his hands and his mother eventually put him into drums lessons in school and the rest is history. We met at a party one night in London and clicked instantly and have been recording nearly every day since at Camden Records.
How would you describe your music?
Our music is very diverse and can go from Indie Rock to Folk to Alternative to a tiny bit of Hip Hop. We really like to mix things up. I felt a connection to instruments for as long as I can remember. The thing that draws you in was its ability and to express emotion through the sound, and there is something unreal about being able to recreate and express that through playing. Once you get a taste of that the passion grows. Our music is also something we're still discovering which is interesting.
What would you say is your recording and songwriting style?
We have gone in with songs fairly well established and made changes and for LOVEDRUG for instance go in with only a slight idea or theme of what we want to do and expand from there. We will lay things down, listen, add what we feel is necessary.
What do you hope to happen for the band in the future?
Touring full time, big festivals (Glastonbury Jode?), wholesome hometown gigs, and all the fun stuff. Just spending all the time in the studios recording, writing, and going out to play.
Where can music fans discover your sound?
Find us on all major streaming platforms 🙂
Any Last words?
Thank you
Well, if you can't wait to catch The Jode Gannon Band out and about. Then discover their sound now by clicking here .. Believe me, become a fan now or you will be joining the queue at Glastonbury in the near future wondering why you didn't press play when you read this piece!!