Tommy Tony is no stranger to the music scene. The seasoned emcee has long been a student of the game, admiring the top lyricists of the golden era, such as Tupac, Jay-Z, and 50 Cent. He prides himself on his penmanship and keeps a reverence for the past with an eye on the future. Mixtape after mixtape, Tommy showed his innate drive while rapping throughout the city of Boston, which led to a loyal fan base within the city and opportunities to open for artists such as Lil Wayne, G-Unit, Memphis Bleek, and many more.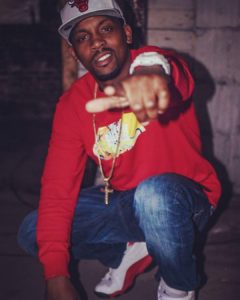 He is also a former member of the City Slickers Crew, a group that saw great success with their last project, "A.D.I.D.A.S." Now, he returns to music his new album Ca$h money. The project shows Tommy's hunger and appetite for success. Tracks like Bo$$man really showcase his lyrical skills and this is also complimented by a flow and a writing ability that certainly connects with the fanbase. "Picture me Rollin" is certainly a dive into Tony's mind as he paints the picture perfectly of where he sees himself. They say if you can see it today then it has already happened just like a visionboard. With over 13 songs on the album. My personal favourite is 'Oh Lord' the production and lyrical flow was on point. We caught up with Tommy Tony to for a brief interview to find out the man behind the music….
What inspired you to get into music?
Tupac
How would you describe your music?
Rap/Hip Hop/Gangsta/Lyrical and thought provoking
What would you say is your recording song writing style?
I would say each song is different. My approach is to let the music tell me what it wants to be said on it. I listen and vibe till it blends with my own thoughts and then I flow..
Where would you like to see your music career in 5 years?
Multiplatinum records and Grammy Nominations. A tour around the world with a loyal fan base that can appreciate my lyrics and passion.
Where can music fans listen to your music?
Everywhere..lol.. all steaming platforms
Apple Music, Itunes, Deezer, SPOTIFY, Tidal, YT Music, YouTube, Tik Tok, Napster,
Album: CA$H ONLY
Artist: TOMMY TONY