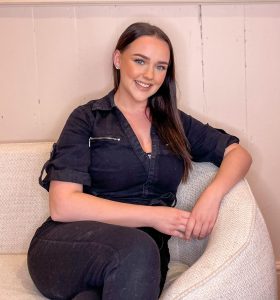 Founded by award-winning MUA Zoe Trigwell, Trigwell Cosmetics has taken the beauty world by storm with its range of viral sell-out products. With millions of views on TikTok, their cult favourite products – including their iconic Velvet Powder Puff – have become makeup bag essentials for thousands. 
Founded on the premise that great make-up and cosmetics should be accessible to everyone, shop Zoe Trigwell's best-loved products that make for the perfect summer beauty kit! 
For keeping your skin smooth in the sun – the icon: The Velvet Powder Puff: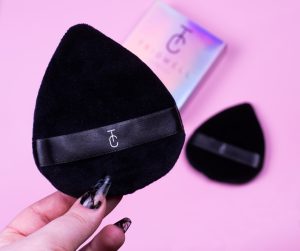 Trigwell's viral Velvet Powder Puff has been hailed as the new beauty bag "must-have" and continues to sell out within 24 hours of being restocked. The"TikTok made me buy it" product is proven to minimise the appearance of pores and shine – leaving your skin with a flawless finish at all times. 
Loved by the likes of Lizzo and Jennifer Hudson's MUA's, the powder puffs have been named by fans as a "miracle product", leaving skin looking "airbrushed" after use. The velvet puffs have been raved about across social media – racking up Trigwell over 4 billion views on TikTok alone. Both mini and full-size products come in at under £15 for two, making them perfect for budget-conscious beauty lovers. 
You can shop both the mini (£9.99 for two) and full-sized velvet puffs (£13.99 for two) online now.
For the summer sun kissed look – The 'do all' product: Cheek and Eye Blush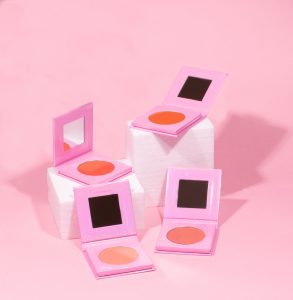 If you're looking for a multipurpose product for both cheeks and eyes, the Trigwell blushes are the perfect two-in-one product. Super pigmented and effortless to blend, the blushes are available in five stunning shades, ranging from soft rose shades to more vibrant sunset hues. This holy grail product is here to provide you with the Summer sun all year round – the perfect addition to any makeup bag.
Strawberry Lemonade: Say hello to the ultimate pretty pink blush shade for those that want to illuminate, radiate and add some subtle colour to the cheeks and eyes. Strawberry Lemonade is the softest shade in our 5-product collection, and your new secret weapon for creating the appearance of naturally rosy cheeks for a fresh, glowy effect.
Sunset Sally: This best-selling, statement-making pink blush will give you a captivating flush of radiant sunset colour. This lightweight powder blusher sweeps right over the skin offering intense payoff and seamless blending for a subtle and natural look – plus it's ultra-buildable!
Tropical Like Its Hot: Awaken your complexion with our Trigwell Cosmetics multi-use Cheek and Eye Blush in shade Tropic Like It's Hot – this warming shade of orange is enough to rival golden hour and is inspired by sun-soaked evenings abroad! This beautifully creamy powder blush can be effortlessly built up to achieve any look desired – whether it be a subtle flush or a more vivid finish.
Bellini baby: A rich pink dream! Bellini Baby is the ultimate baby pink, giving you that 'just stepped out into the cold' cheek. Super statement & still buildable. 
Burning Up: A super pigmented and effortless blendable blusher. We're BURNING UP for this deep shade of orange/red, flawless on darker skin tones! Designed by and loved by professionals, our Trigwell Cosmetics multi-use Cheek and Eye Blushes add a pop of colour to your cheeks brightening up your everyday looks. 
Each cheek and eye tint is priced at £10.
The MUA all rounder essentials – 10 Piece Brush Kit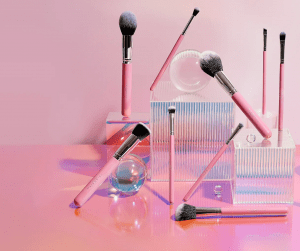 Brushes are the base to any makeup look, so investing in quality ones is key for achieving that flawless finish.  Trigwell's 10 Piece Brush Kit of face and eye brushes is the perfect set for both beginners and experts, featuring all the brushes you need to create a range of full-face makeup looks. Worth £35, you can nab this set of professional-grade brushes for just £20 – as well as an adorable holographic pouch to store them in.
You can shop the full collection of Trigwell Cosmetics now at trigwellcosmetics.com or check Trigwell out on