IT turns out that the good times are even better than we thought for American chief executives.
A preliminary examination of executive pay in 2010, based on data available as of April 1, found that the paychecks for top American executives were growing again, after shrinking during the 2008-9 recession.
But that study, conducted for The New York Times by Equilar, an executive compensation data firm based in Redwood City, Calif., was just an early snapshot, and there were even more riches to come. Some big companies had not yet disclosed their executive compensation.
So Sunday Business asked Equilar to run the numbers again.
Brace yourself.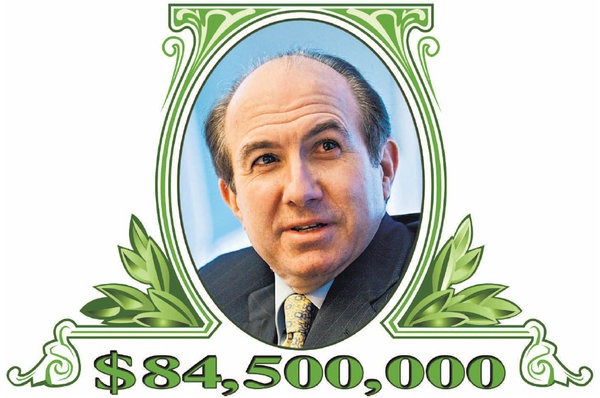 The final figures show that the median pay for top executives at 200 big companies last year was $10.8 million. That works out to a 23 percent gain from 2009. The earlier study had put the median pay at a none-too-shabby $9.6 million, up 12 percent.