Nothing makes a traveler tremble more than having booked a holiday and, while having that dreamy cup of coffee over the papers, you spot your destination of choice glowing brightly on the list of 'The World's Most Expensive Cities!' All of a sudden your thoughts of luxurious lounging evaporate in your coffee steam and suddenly you picture yourself splitting an overpriced cheeseburger over two meals.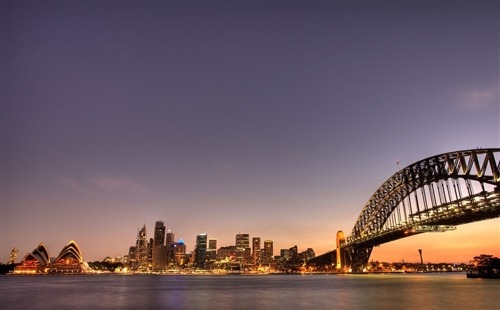 But not so! If you are destined for one of the 10 cities that topped The Economist's 2011 Worldwide Cost of Living Index (FYI the order runs: 1. Tokyo, 2. Oslo, 3. Osaka, 4. Paris, 5. Zurich, 6. Sydney, 7. Melbourne, 8. Frankfurt, 9. Geneva, 10. Singapore) we've found some free things to do while you're there. You'll come home one of those annoying travelers who says "No, I actually came home with money!"
1. Tokyo
Tokyo has always had that pricey reputation, although simply wandering the pulsating neon doesn't cost a yen and thrills every time. But for some other attractions with no wallet required, check out:
Tokyo Metropolitan Government Building — the view from the 45th floor gives you mind-blowing panoramas of Tokyo and Mount Fuji.
Sony Building -– Gadget-freaks will short-circuit when they see the four floors of gleaming high-tech gizmos they can play with.
Yoyogi Park – Sandwiched between the chaos of Shibuya and Harajuku, it offers a wealth of sights and splendour without yanking on your yen. Visit on the weekend to see dancing rockabillies and cosplay cuties or stroll to nearby Meiji Shrine to see traditional Shinto weddings.
2. Oslo
Day-to-day costs in stylish Oslo can separate you from your savings pretty swiftly, but museums are often free (or free with an Oslo Pass). Here are a few ways to spend some time, and not your cash:
National Gallery –- Norway's largest gallery will treat you to Edvard Munch's "The Scream" as well as many other European greats like Picasso and Modigliani.
Astrup Fearnley Museum — With its often steamy content this museum certainly begs the question, 'What is art?' Don't miss the gilded ceramic sculpture "Michael Jackson and Bubbles," by Jeff Koons.
Torchlight riverwalk –- A stroll along the Akerselva river is lovely all year round, but time your visit for September, when a long stretch of it is dappled with thousands of torches and candles, and festivities celebrate the autumnal equinox.
3. Sydney
Okay, Sydney actually came in at No. 6 but for the sake of evening out the geography (Japan and Europe were hogging the top five), we'll hit you up with Sydney freebies:
Bicentennial Park boardwalk -– Escape the city and stroll the boardwalk through one of Australia's most important wetland ecosystems. Or there's the always gorgeous clifftop walk from Bondi Beach to Coogee.
Concerts at St James' Church -– Sydney's oldest church hosts free tours and free concerts in its architecturally fascinating environs.
Museum of Contemporary Art — Constantly changing controversial exhibitions from Australia and overseas have featured explorations of fashion (Leigh Bowery, Vivienne Westwood), photography (Cindy Sherman, Annie Leibovitz) and the latest kids on the art block.
This story, Pricey, schmicey: free things in the world's most expensive cities, originally appeared on LonelyPlanet.com.