He has appeared on CNN, BBC World Service and ITV. Famously traveled to 40 countries in 40 days to promote his private jet charter business and has worked with Beyonce, Rihanna, and many more top names in entertainment. Was criticised by the press for launching a newspaper for London, which he turned into a film (The Newspaper) and much like his friend and mentor the entrepreneurial showman, Virgin Group CEO Richard Branson he's often compared to, it seems that there's little self-proclaimed "serial entrepreneur" and Invincible Group CEO Jordan Kensington won't do in the name of business. But if his over-the-top publicity stunts strike some as eccentric, then the way he runs his multi-million pound business must appear completely insane.
Jordan traded school at age 18 and started his media, events and advertising agency whilst on his final year at South Bank University in 1999. 18 years on, the company has offices in 7 countries including London, New York, and China and the global brand has launched 15 other separate businesses with a global annual turnover of over 13.5 million pounds. Still, this maverick entrepreneur's outrageous escapades have made Invincible launch some of the best-known and most popular brand names in the world (including brands such as the UMA – Urban Music Awards) and his unusual business and management practices have created a multi-million pound empire that embraces everything from private jet charter, property to entertainment and finance.
Kensington began his diverse entrepreneurial career in 1999 when he quit University with a Law Degree to continue his first business Invincible magazine. Kensington's magazine, simply titled Invincible, would become a voice for youth's from 1999.By 2010 Kensington's empire encompassed more than 15 companies involved in everything from filmmaking to property and generating combined sales of more than £13.5 million. But according to Jordan, money is not the driving force behind his varied business endeavors. Instead, his principal motive for expanding into new ventures is that he enjoys the challenge of creating and bringing an idea into reality. In 2008, Kensington embarked on what would prove to be the biggest challenge of his life-launching the Diamonds Children's Trust after an unfortunate incident at O2. He toured over 150 schools and colleges speaking to children about the importance of being successful.
We caught up with Jordan Kensington at his London headquarters, nicely nestled on the lower ground floor of  a busy expensive West End street in Holborn. A long way  from the former start up in East end of London.
Describe your start up journey and why you decided to go into business?
I have always loved music and got signed to a record deal whilst i was very young so i always made music whilst i was studying. However, my Mum wanted me to become a Doctor and  anyone with African parents can testify that there are only 4 professions of respect in Africa which is Doctor, Engineer, or a Lawyer. So, when i was ready to go to University. I went to Greenwich University initially to do a BSC in Live Sciences.. 2 weeks in, and i just found out it wasn't something i enjoyed so i literally moved Universities to South Bank and luckily got on the BA Hons Law course. My Mum had studied Law so she was happy i moved. However, i still kept on doing my music, working with artists such as De La Soul, Public Enemy and many more especially when they came to Europe. I would sometimes be the main collaborator for some of the biggest artists at the time and also writing for several artist and performing under several monikers. However, when i turned 18 it dawned on me that i had 1 year before i graduated and the realization that i was going to face another course of education or work life prompted me to conduct a slight experiment. I wrote 99 CV's pretending i had already graduated and sent it to 99 companies including the BBC, ITV, and many well known companies at the time. I had 99 letters back and each was a 'kind rejection'. This little experiment gave me a glimpse into the future of what will happen when i graduated. So, i decided to take control of my life and whilst at South Bank University started Invincible. It started as a forum for students and within 2 months we had reached 500,000 students nationwide (this was pre-facebook, myspace, etc) and within 5 months we had 1 million unique users which prompted us to launch a print magazine. At that time the UK Urban Music artists were suffering from lack of exposure, revenue, and routes to market. We decided to become the home of this disfranchised artist. We created  Invincible (Magazine, Radio and Television) a voice for the voiceless and in that, opened the doors for so many.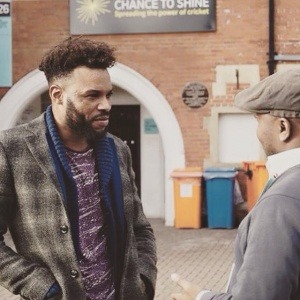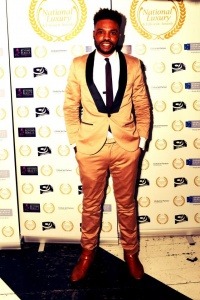 What were the early days of Invincible like and when did you start seeing a profit?
It wasn't easy at all, the challenges were daily. However, i believe you have to embody and attitude of blind faith and a level of spirituality that transcends mere pushing the pen (i.e action) . We were launching a company at a time that everyone who looked like me felt a level of discrimination. The Stephen Lawrence case was still in people's minds.  I was young, black, and powerfully walking into meetings with clients who sometimes had their own prejudices due to perpetuated stereotypes. However, i was driven to overcome so never let that get in the way of business. The first big deal we had was orchestrated by a lady who was my mentor called Rachel through the Princes Trust. She introduced us to the petrol company Shell and they introduced us to their marketing agency and we negotiated a deal with Samsung Mobile and Timberland this was for the 2nd annual Urban Music Awards. It was significant but very small value compared to the first 2 million pound deal we had with Blackberry and then a 3.5 million sponsorship deal with Motorola. We carried on breaking new grounds with Footlocker, Kickers, Tuborg Beer and much more.
You now have over 15 companies and you are regarded as one of the youngest serial entrepreneurs to have achieved the level of success you did at such as young age. Why did you decide to diversify your portfolio of businesses?
I remember meeting Richard Branson for the first time. It was after we had an a major incident at one of our events at the O2. I remember one day praying to God and asking him for a miracle, then Richard Branson came along and he said something that i don't think he understands how much of an impact that was. He told me "Jordan you have achieved incredible heights with your brand but you need to diversify your portfolio. If you put all your eggs in one basket, you will be easily targeted". He gave Virgin his brand as an example, he had built a multi-billion pound brand that spanned from music to transport and much more. So, at that point i started investing heavily into new brands and put a management team together with individuals who had worked for Top Fortune 100 companies. We decided to look at the risk and rewards in entering the property market in Asia and Africa, and in entertainment we got into film, television, sports and events in a big way. We got into the media world with the launch of several magazines and newspapers both here in the UK and over in the USA. This is something i am more thankful for as it opened the door to so many opportunities and expanded our target audience reach and immediate turnover.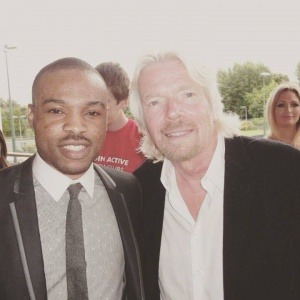 For someone who doesn't know you and asked you to describe your businesses. Can you list all?
In Europe, we have Invincible Media Group, which is the EU parent company and under this you have Invincible Media which publishes; Brand Weekly, Camden Monthly, and VooVix (which is our new multimedia platform). Invincible Events, houses all our events which are 45 in total including; Urban Music Awards (which is held in 6 countries), Global African Business Awards, Blueberry Nation and much more. Invincible Management; is a talent & modelling agency responsible for managing artists, actresses, tv presenters, celebrities , models and more whilst Invincible Marketing is our brand agency and we look after the planning, buying, advertising for small, middle sized and some of the world's most successful brands. In the continent of Africa, we have the parent company Mokingo. Mokingo is split between Oil, Property and Real Estate, E-Commerce, Education and Finance. The company buys, builds and sells luxury properties in Africa providing the African diaspora abroad who want to invest in Africa a one stop opportunity to pay one price for land, builders, and a choice of us managing the architectural design, build and delivery of their dream home. Mokingo e-commerce works like Amazon and Mokingo University is an African Business school for entrepreneurs. Our aim is to change the current curriculum of education one step at a time. Each student, learns about entrepreneurship in their first year and by the second year, they practically launch into business whilst at the University. Mokingo University is like a business incubator, we receive 20% ownership of all businesses launched in the University and we offer solid help in marketing, pr, investment funds and more for all students. Mokingo Finance, is a private finance trust for 10% of some of Africa's most wealthiest individuals. We advise on where to invest their capital, we facilitate international investment opportunities and provide entrepreneurs with start up loans to start up businesses provided they are in Africa and they have a solid business plan. Finally, in Asia we have a manufacturing plant which our company owns on a 70/30 partnership deal with a Chinese/Shenzhen company. We purchased a 70% equity stake in 2010. It is called Zuricom and we produce a range of consumer tech gear for Africa primarily including tablet pc's, smart phones, computers, and much more.
It seems like you have a huge focus on young entrepreneurs and empowering that generation?
Yes, everything i do today is for the next young entrepreneur or creative who no one believes can achieve. My goal is to empower them to understand that life is not a dress rehearsal. We are here today gone tomorrow, it is only what you do in the middle that counts. You cannot go through life, being afraid of  fear. It is important to face your challenges and embrace your passion. You have to do something today that the future you will be thankful about.
Talking about the future you. You were very instrumental in the careers of hundreds of UK urban music artists. Dizzee Rascal quoted last year at the UMA's… that "the UMA's were the first awards show to actually recognise what he had". How did you feel hearing that?
It was great to hear that from Dizzee Rascal because i sometimes feel that we as a society always turn to forget the people who went through the wars to make sure everyone today is in a good place. Who cares about, Sir Tim Berners-Lee? Well, without him, there will be no worldwide web or any social media outlet like Facebook for that matter. The Mark Zuckerberg story will be so different. I am proud of the new batch of UK urban artists who are now household names and my advice is that to keep the culture successful, you have not only build a relationship amongst your fellow artists but most importantly secure a relationship with those who invested heavily in the infrastructure that created the industry it is today.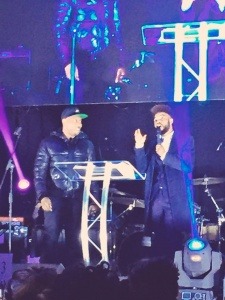 From manufacturing to media and property. What business in your portfolio are you most excited about?
I am excited about all to be honest. It is like asking a parent which of the kids they like more. I love them all but if you had to pin me down for an answer. I am most excited about the VooVix platform. We were not the original social media generation, we kind of came into it in the 90's through MSN, Faceparty, Hi5 and off course Myspace. However, after years of figuring it all out i decided to put a team of programmers who had previously worked at Myspace and Instagram to come out with a digital platform that will in cooperate everything from Videos, audio podcast to images and VooVix was born. Like Wordstar it also picks up embedded content from Youtube, Vine and much more but also allows users to start up their own channel and post their videos, pictures or audio. This year we are celebrating reaching 20 million viewers and have plans to expand the VooVix brand with localised versions of the platform in Africa, Asia, and South America. It is very exciting as we have already a few celebrities who have their channels on VooVix including award winning comedian Ricky Gervais and more celebs are signing up daily. We know how to create global brands and VooVix is on it's way to becoming that.
Exciting. What is the best advice you can give to upcoming entrepreneurs?
My acronym for FEAR has always been F for False, E for Evidence, A for Appearing and R for Real. When you get rid of fear and you replace it with blind faith you can move mountains. You just have to train your mind, body, and soul to work with you and not against you. I also think it is important to connect to the higher power. I am not Religious as i cannot subscribe to man made labels. However, i understand that if your phone cannot function without electricity, why do you expect you to function without a higher source. So, i connect through prayer, meditation, yoga… it doesn't matter, you have to regularly connect, re-charge and get your mind, body and soul right and if you bring the renewed energy into any business venture with faith you will certainly move mountains.
Jordan Kensington, will also be a keynote speaker at the Think, Act and Succeed -TAS Conference taking place in London on the 1st of May 2017
For more info on VooVix . Go to: www.voovix.com